ReAdSaLoT

IHateDave
I got you this for Valentines. It shows my modesty really good.



DorkySupergirl


Happy Valentines Day love me and Max.


ReAdSaLoT

ReAdSaLoT

Have a wonderful holiday!


ReAdSaLoT

Take care.

Spinkiegirl
Just wanted to drop by, and see how you are!

HAPPY SUNDAY!

ReAdSaLoT

DorkySupergirl
I wonder, is it even possible this gives him and even bigger head.



I got to go, he's watching me...

DorkySupergirl
Someone found a pic of a little dog in a Union Flag robe with crown and sceptor and asked Ko to photo shop him in it.


Spinkiegirl


Spinkiegirl
HAPPY BIRTHDAY again my dear friend......I just poured a glass of wine for you!!!


And now, I just finished it for you!


Spinkiegirl
Have a GREAT day sweetie!!!


Spinkiegirl
Hey friend...check my avvy....is this what you meant??? lmao



Spinkiegirl
Happy Sunday my dear friend!



ReAdSaLoT

It's been a long time. Hope you're doing well.

EoWyN
Ello Darling....


Hope all is well with you

Spinkiegirl
Hey there you, Happy Sunday!


Spinkiegirl


Spinkiegirl


ReAdSaLoT

Sorry I can't do twelve things at once, I'm finally getting done all of the things I said I'd do. Hope you're doing well, I miss you.There's always time to wonder how you're doing.
Jazz

Spinkiegirl
Hey it's been a while huh?


IHateDave
Tried to sneak out last night but OFB caught me.

I will try again another time, we will make it to the Bistro yet.


Mysteria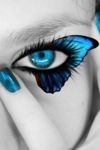 Hello, stranger! It's nice seeing you here.


facehugger

I hope you're a fast reader.