rporter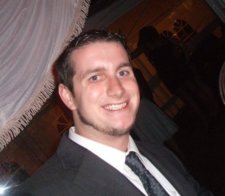 More Pics


Filey, United Kingdom
Joined: Sep 2006

Elite_Dragon


The Dragon is in....



Worst week of my life to date
February 25, 2013 @ 10:16:32 am

| | |
| --- | --- |
| 0 | |

So I know I don't post much on here anymore but this seems more personal than Facebook lol.
Last week I was told I am being made redundant. On the same day my grandad and his partner were taken ill my grandad was nearly killed by the flu and his partner is in hospital she is getting better but she has sepsis so it's touch and go... Then Wednesday one of my old friends from my old place of work collapsed and died of a heart attack any to top it all off my fiance now has the flu and I am off work with stress.... Good week all round lol

pinksparklystars

Hi, Hey, Hello
February 23, 2013 @ 04:53:17 am

| | |
| --- | --- |
| 0 | |

I know I really only lurk on here now, but I figured I should post this incase any of my friends would like to help me. My daughter has a terminal disease called Cystic Fibrosis. We created her a support page on facebook if anyone wants to like it. Hope everyone is having a great start to their weekend!

https://www.facebook.com/ForTheLoveOfKhaos

pinksparklystars

Long time no see?!?
April 15, 2012 @ 10:26:59 pm

| | |
| --- | --- |
| 0 | |

So I've been lurking around all day today, (updating my profile etc) I can't believe how much this place has changed yet stayed the same!! I have so many fond memories of countless hours spent on this website years ago. It's annoying how life gets so busy and you neglect the things that bring you joy. I've changed so much but yet stayed the same. I was reading through past journal entries and all i can say is wow. I deleted most of them so no of you could laugh at me But I think will will make more time for this place and hopefully make some new friends. I certainly miss all my old ones from here (mark, annie, emily to name a few lol) Hope everyone is having a great Sunday. It's lovely and dreary here :D

alysedai

"But you've done it!"
February 03, 2012 @ 02:05:53 pm

| | |
| --- | --- |
| 0 | |

So I was in my English class today, showing my students a video on youtube.



As you can see, it's a video of Oedipus Rex done with vegetables. In the sex scene between the potato and tomato, there is a lot of gratuitous moaning...enough moaning to make me uncomfortable letting my students listen to it.

When I got to that point in the story, I muted the scene, informing them that "It makes me uncomfortable listening to that...think of how you feel when you watch a movie like that with your parents!" Most of them understood, but one of the students says, quite loudly, mind you, "But you've had it [sex] before!"

I was flabbergasted. Really? I can't believe that a student would think that that is a good thing to say to their teacher!!!
Needless to say, he got written up. I'm still a little flustered about it.

How many of you would have thought that that comment would be appropriate to say to your teacher?

alysedai

School Grumblings...
January 25, 2012 @ 01:24:55 pm

| | |
| --- | --- |
| 0 | |

Okay, so most of you know that I'm a High School English teacher. I generally love my job. What I don't love is when the school changes stuff on me at the last minute.

At the beginning of the year, I was under the impression that I would have two Young Adult Literature classes (electives) and the rest of my classes would be 10th grade English classes. On THE DAY before students come, I was told that I didn't have enough students in my YA Lit classes, and so they were going to dissolve one of them and turn it into a 9th grade class...which I hadn't taught in 3 years. Oh, and to make matters worse, all of the materials that I used to have for 9th grade had gotten wiped from my hard drive the year before. So that was fun.

Well, today, two days before the new semester, I was told that they had closed my OTHER YA Lit class. And that now, I have to teach a Mythology class. I have never taken Mythology. I have only a rudimentary understanding of myths. And they expect me to teach 18 weeks worth of it. AND I have no curriculum, I don't know what book I have, and I have no idea what to do.

But I don't really have a whole lot of time to plan all of that stuff, because I have to finalize my grades for the semester.

*headdesk*

Excuse me while I cry over here.


alysedai

Don't you just hate it...
January 20, 2012 @ 01:39:55 pm

| | |
| --- | --- |
| 0 | |

When you think a day is going to end up nice and instead it ends up sucky?
I walked into my class this morning, excited to start the day. I'm showing my students a movie and I'm having them work on a review guide. Just some nice quiet time for me to grade and think and fart around online.

But no. One student...that's all it takes.

The kids have assigned seats. They're supposed to sit where I put them. So when they sit somewhere they're not supposed to, I ask them nicely to move back.
This particular student acts like he doesn't hear me. Then he tells me that he didn't know I was talking to him because he doesn't know his own name. So then I ask him again, and he says "No."
REALLY? NO?
So I tell him one more time that he needs to move before I write him up. No again.
So, I call security and write a referral. Over something stupid.

High Schoolers get on my nerves.

emo_princess

Oh Left It A Bit Late.
December 06, 2011 @ 11:25:22 am

| | |
| --- | --- |
| 0 | |

I have everyones christmas presents all done. Apart from james (My Fiancee) I dont have a clue what to get him!
he is so awkward. I thought i had loads of time to make up my mind but christmas has come so fast!
so i think it will be last min shopping on christmas eve.

emo_princess

Friends on TFS
December 02, 2011 @ 12:17:59 pm

| | |
| --- | --- |
| 3 | |

i have come to the conclusion that i have met some really lovely people on here. people who i can call my friends.
for example Carla (sparklegirl) i talk to her everyday and we always have a good laugh. i have realized that i will tell her things that i wont tell my friend who i have known for 7 years. i have made good friends with greg (Emokids) too (even though we have had a fair few arguments).. Also i always look forward to what MAW has to say in his messages. so i am really greatful for this site. And thanks Carla And Greg for being such good friends

emo_princess

I know this song is depressing and sad
November 23, 2011 @ 03:05:43 pm

| | |
| --- | --- |
| 0 | |

but it has now become my favorite song
What are your views on it?
https://www.youtube.com/watch?v=VMGh3Ts5-WQ

emo_princess

Its Soooooo Cold!
November 16, 2011 @ 02:39:04 pm

| | |
| --- | --- |
| 0 | |

Im sitting in the house with 3 coats on the heating on full and the fire on and im still freezing!

And it looks like it is going to snow D:

Pages: Prev | Next