"rocks the casbah"

gasolinerainbow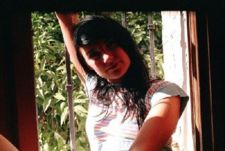 More Pics


sha lalalaa..., United Kingdom
Joined: May 2005
well...im selectively patient.. umm..i like to sing and play my banjo as th sun sets..and its rays caress th soft tranquil ocean....


hmm..what to say..*taps foot*..well im overall a nice person,or so i think.i guess im pretty quirky.il probably be really quiet when u first meet me and then you'll find it really hard to shut me up lol.i also have a mild addiction to tuna.
umm..i like cheese too.and anyhting spicey.and i am an insanely good chef lol.
i tell bad jokes and then i laugh at them.
mwhahahaaa.

im also clumsy..i like to laugh til i cry and i like to sing.i rarely care what people think.i have a highly addictive personality hence the tuna obsession.and mullets.well..maybe not mullets..i may have to rethink tht one.im pretty uncool.which is cool.i also like flowers :D..
i also know stupid random facts.

i really hate being bored..

i love music and traveling.....


i fear...the unknown.
and probability&statistics, also linear algebra.
you..

writing (986), photography (491), books (372), camping (359), guitar (283), traveling (210), painting (183), chocolate (72), mountains (13), rainbows (11), snow (11), the sky (5), music in general (5), bob dylan (5), boots (4), .. (4), hats (4), anatomy (3), italy (3), t-shirts (2), foreign culture (2), being early, gasoline, glastonbry, smell of freshly cut grass, anything turquoise, anything multicoloured, th doors, *friends*, hair bands, people watching!(am i weird?!), art(although i lack in patience), batman!, anything lemon, unique people, being late ........music. ..hmm..i know ive forgotten plenty more..but dont hesitate to ask :-), beanbags, fizzy water, skirts, amsterdam, finding things, sunny days, th care bears(they rawwk), ooh candles(of th strawberry variety),