ZeroKelvin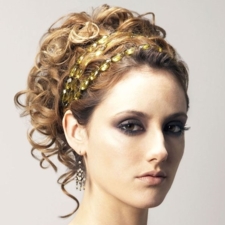 More Pics


Houston, Texas
Joined: Jan 2014
Wow, I thought that day would never come!
I got out of school a few days ago and I don't think I've ever been more relieved. These past four years haven't treated me very well. Now that it's all over, I'm so happy I am finally going to be able to focus on the important things, my future and all of my goals. How are all of you?
Current Music: "Wilkommen" from Cabaret

I am CONSTANTLY coughing. I get three allergy shots a week, do inhalers, nose sprays, take Zyrtec and Benadryl, but I feel like nothing works. It's like there's a factory inside my lungs and throat that goes, "Oh, just make Ben sick all the time, that'd be cool". Whatever. How is everyone today? It's Friday, time for f***ery.
Current Music: "Walk On The Wild Side" by Lou Reed

I was diagnosed with scoliosis when I was around 13 years old. I never really had severe problems, just pain every so often. But for some reason today the pain is REALLY bad and I can't seem to get comfortable. I just took three 200mg ibuprofens so hopefully that'll ease the pain for a little bit. I just wish I didn't have this problem.


Current Music: "Hey Lady" by Thriving Ivory

Currently I am suffering from a respiratory infection from hell. I feel like 99% of the time I have respiratory issues. How are y'all doing?
Current Music: "Hold On" by Devin Townsend Project


Current Music: "Let Your Heart Hold Fast" by Fort Atlantic

This is my first time pretty much leaving the house since my friend Dylan died. I'm still really messed up because I've lost the motivation to take my pills, but I started taking them again today so things should end up being alright, even if I did jumble up my brain chemistry a bit.
I hope everyone is doing well. The end of winter always makes me depressed.
Current Music: "Tilting Against Windmills" by Protest the Hero

Okay, so my mind has always taken me to weird places and whatnot, but I think that this is a very important question because I'm dying to know the answer.

Okay, well, if it's below zero outside, (say like -30 F) If you walk outside, would it immediately freeze you? I don't understand the whole "cold temperatures" thing, since I'm from South Africa and have lived in Houston for the greater part of my life. A legitimate answer would be appreciated because I'm very curious. XD
Current Music: "Blue and the Grey" by Parkway Drive

Well, I haven't been on here in a million years, but I hope all of you are well.
So much has happened since I've been gone.
Firstly, one of my friends has passed away, and I'm pretty much a wreck because of it and am having a really hard time functioning lately. I'll explain in a minute.
Secondly, my ex girlfriend and I are secretly back together, and no one is allowed to know. We need to figure things out with our parents. The whole thing is really effed up.

I guess I'll talk about my girlfriend later though, because there's only one person really on my mind right now, and that's my friend Dylan who was a very, very smart kid and an inspiration to all of his friends. He was kind of known to be an awesome student who wrote insane papers and was great at math and everything in between, but he was probably the biggest daredevil out of all our friends. He had tried every drug pretty much in existence, except heroin. Most of my friends and I had already tried heroin and all knew it was a horrible mistake, and somehow by the grace of God we all quit. Dylan was at a party the other day and he was convinced to try it, so they got the rig and he did it. They found him laying on the bathroom floor dead at one of my other friend's house. He was one of my closest friends and the mere thought of anything drug-related now makes my stomach turn. The amount of tears that have been cried is insane. I'm in so much shock and nothing can replace him. Drugs steal souls, they steal lives, money, relationships, and the minute you find the love of your life, be it a passion or a person, drugs will steal that too.
My ex messaged me today asking me to come back. I was just like, "We both have problems that we need to solve, and while we're together neither one of us is going to get better." Then I blocked her for like an hour, then got curious if she would message me again, so I unblocked her because I'm an idiot.

How is everyone?
I am really afraid to be left alone tonight. I've been trying to do things to occupy my mind, and it seems to be working, but I'm just really afraid of being up late where no one would be around to restrain me if anything were to happen. :/ I'm debating just taking sleeping pills but I don't even know if I have any left. I wish this site wasn't so dead at night so that I'd have someone to talk to.
Current Music: "Diary of a Madman" by Ozzy Osbourne

Pages: Prev | Next