Leon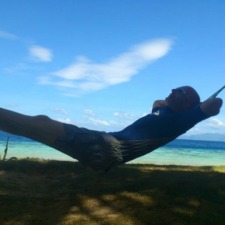 More Pics


San Diego, California
Joined: Jan 2011

HiImDan

Oh, my goose!
November 15, 2020 @ 06:48:53 pm

| | |
| --- | --- |
| 0 | |

I was watching what's becoming my favorite show called World's Dumbest/Smartest inventions, they were advertising Car Lashes, I assumed the products were all a scam, check it out:


https://www.carlashes.com/?fbclid=IwAR1UV_MAH_OaJ_qp2rnhLUQXNCoZ7cBFpGV-kNSZpGccrqQek6SQ8qOY2G4

HiImDan

A little history, I wrote this song/poem in '03 about myself
June 05, 2020 @ 10:20:19 pm

| | |
| --- | --- |
| 1 | |

*A little history, I wrote this song/poem in '03 about myself, I'm legally blind after 20 years of type one diabetes,the next person I "see" will be Jesus

When you look into the blind man's eyes
tell me what you see,
Do these words enter into your mind
"better him than me"?

When you look into the blind man's eyes
these words to you I'll share.
The burden placed upon my back
is a heavy cross to bear.

When you look into the blind man's eyes
can you see the fear?
If a picture's worth a thousand words
what's the value of a tear?

When you look into the blind man's eyes
can you see the soul within?
For a spirit lives inside this shell
that will someday see again.

-Me

HiImDan

Wishing everyone...
December 25, 2019 @ 06:54:26 pm

| | |
| --- | --- |
| 0 | |

A merry Christmas

HiImDan

Do you suppose it's time....
December 25, 2019 @ 01:21:44 am

| | |
| --- | --- |
| 0 | |

to start Christmas shopping?

HiImDan

It's my 12 year anniversary
December 12, 2019 @ 11:34:23 pm

| | |
| --- | --- |
| 0 | |




wa hoo

HiImDan

One day
June 24, 2019 @ 10:21:20 pm

| | |
| --- | --- |
| 0 | |

One day at the Gund Arena I had the dream job of working security on the floor when WWE was in town and I got to meet quite a few wrestlers. Brock Lesner was hanging out with Rob Van Dam and I approached them and said "Mr Van Dam, nice to meet you, we shook hands then I looked up to Brock Lesner and said "what's that?" I was relieved to hear he had a sense of humor and he told me who he was. I also got to meet Rhyno, Matt Hardy and Tiger Mask.

Mauve

What Happened to the "Post Your Mind" Threads?
June 19, 2019 @ 09:50:10 pm

| | |
| --- | --- |
| 0 | |

Did I miss something? Are we not doing that anymore? I thought it was a good way to vent and talk about random things... someone update me, I'm never here so I don't know.

Mauve

Things are Fine
June 19, 2019 @ 06:07:30 pm

| | |
| --- | --- |
| 0 | |

I finally, FINALLY got a job for the summer. It doesn't pay very well, but it's money, and I already knew my boss beforehand. I'm glad it's only June; I am dreading the coming of August, which is when my new semester starts. I'm so ready to be done with college. There was nothing truly redeeming about it. It's hot as balls in Texas and I wish we'd get more rain, so if you have any rain you don't want anymore, please gather your fans and blow the rain south. We Texans thank you in advance.

Mauve

A Little Sadness
April 09, 2019 @ 01:24:03 pm

| | |
| --- | --- |
| 1 | |

A stray cat that we found in our apartment complex (my boyfriend and I) has been living with us for the past month, and we are unable to keep her. We are heartbroken -- she is such a sweet, gentle, and worthy little gal, I feel so sad that we cannot keep her. The thing is that our apartment is TINY -- like, insanely small. Also, we are poor college folks... we can't afford to support anyone other than ourselves.
If any of you believe, I ask that you lift Tibby Tulip (our foster cat) up in your prayers that she may find the best home, be given the best love and care, and get everything she needs in this life, I would be so grateful. I feel horribly guilty that we can't keep her, but it's just not good timing.
Pages: Prev | Next