Kristy69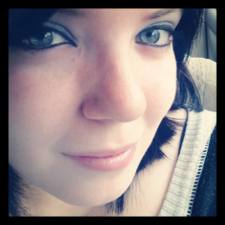 More Pics


Carly's Mommy





Underneath the Cyanide Sun....
Joined: Feb 2009
Carly is now almost 6 months old (God I can't even believe it!).
She can sit up all by herself, she "Talks" a lot, she has two teeth and can roll over (back to front and front to back).

She is such a smart, sweet, beautiful baby. I am so blessed to be her mommy!

I'm doing great! I turned 20 a week ago so no longer a teenager! Yay! My job is going well, Eric & I are going strong and are better than we have ever been in going on 4 years. He's an amazing dad, he loves Carly so much!

I want to be on more but life is SOOO crazy! I'm constantly busy but I love my life and have never been happier



Pics to come! (since I can't figure out how to put them on here anymore...)
I really need to start cleaning. I have no time during the week. Child is snoozing away and I'm still in my pajamas. MUST. GET. UP.
Things are great in my neck of the woods.



Carly is nearly 3 months old and doing exceptionally well. She is so advanced for a baby her age! She has next to perfect control of her head and neck, she's extremely alert, she's growing like a weed, she's lifting herself upward (she'll be sitting up in no time), and she is steady on her legs if you hold her up.

I, on the other hand, got a new job!

It's salaried, I get PTO, benefits and a lot of other perks. I'm a Contractor Expense Specialist at TEK Systems. I'm currently working very hard to get promotions and bonuses so I can provide Carly with the life she so deserves. There's a lot of room for advancement, getting this job was a wonderful opportunity for us.

I just realized how little I've been on here the last year! It's been a crazy one, that's for sure.

Click more for some photos....
Itís a little tight around my boobs, but hey, I didnít have E cups back when I was 13!

Lol, how many women can say ďYeah, I just had a baby 3 weeks ago and Iím smaller than I was pre-pregnancy?Ē


I FIT INTO JEANS THAT I DIDN'T EVEN FIT INTO PRE-PREGNANCY!!!



I have the BEST baby. She seriously doesn't give me a hard time at all.
At night she wakes up every 2-3 hours to be fed and changed and then goes right back down without a fight.
During the day it's pretty much the same, although she has her days/nights figured out (thank God) so she has longer waking periods during the day.
She doesn't fuss when she's changed or bathed, when she fusses she wants 1 or 3 things: to be fed, a paci, or to be held.
And she rarely cries, she just whines. The only times she's actually truly cried is when I was trying to do something (like dishes) and she wanted to be held and I took too long lol. Her first bath was crazy, too, but since then, not too much crying.



Fingers crossed that she stays like this!
I'm really late with this, but I've been distracted lol.

Caroline Faith "Carly" was born October 4th @ 2:49pm after about 18 hours of labor and an hour and a half of pushing.

7lbs. 6oz. 20.5"



I was supposed to be induced Oct. 4th at 5am but Carly decided she wanted to come on her own! I woke up at 11pm with intense pain and go to the hospital about 2:30. Twelve hours later she was here! ?

Click "More" for pics!
I'm incredibly frustrated, been trying all kind of induction techniques... nothing is working.
I have strong contractions daily that never amount to true labor.

I'm set to be induced October 4th @ 5am. So at the latest she'll be here on Friday.
But I'm still holding out hope that I'll go into labor on my own. The thought of induction makes me feel defeated and scared. This is NOT how I pictured the last leg of my pregnancy to be like. Like, wtf did I do wrong that I can just go into Goddamn labor??

Please send labor vibes my way!
Last night, we ended up having to put down our cat, Gabriel.

Gabriel was in a lot of pain; he had crystals in his bladder and urinary tract. He couldn't pee. Itís a lifelong condition that wasnít guaranteed to even stay away once treated. The entire procedure to even unblock his tract was $2,600. And they told us even in doing that, he could get it again months, weeks even days later so it wasn't even a sure fix. And that sometimes the issues spread to the kidneys which makes things a lot worse. Also, weíd have to keep him on a special (expensive) diet for the rest of his life. Which is hard to do with other cats and a dog in the house.

We contemplated paying for it all but weíre broke as it is with the holidays coming up, property tax due and Carly coming very soon. Even if my momís sister would have paid for it on her credit card, it would take us almost 2 years to pay off for it to most likely happen again.

It feels horrible making this kind of decision, weíve never had to do this with any other animal before.. We havenít stopped crying for 2 hours. It feels terrible, like we put a price on his life. But then they told us about it being lifelong and this could mean several trips a year to the vet. If Gabriel was miserable and in pain now, we didnít want to keep doing this to him. Shoving him in a crate, putting him in the car and taking him to the vet anytime he showed a sign of this.

We held him while they euthanized him. We were talking to him through our tears and petting him gently. The most horrible part was watching his bright green eyes fade into grey as he fell asleep and then soon after passed on.

My mom and I are wrecks right now. This is one of the hardest things Iíve ever experienced. Gabriel is going to be so missed by everyone in this household.
I'm due on the 25th and I'm really torn between wanting this kid out of me so I can begin feeling like my normal self again... and being sad that this entire experience is almost over. This is the easy part and I know as much as I'm going to love this little girl to bits, there's a whole lot of things to work out in my life after she gets here.
Trying not to stress, though. Need to stay positive!

[img]
Pages: Prev | Next