771200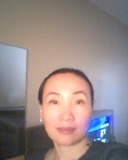 More Pics


Vancouver, Canada
Joined: Dec 2007


backdoor
@sAeGeSpAeNe Said

Pris -- you have 619 pages/Sides to your journal thus far. I have about 22% of them recorded and ready to be burned onto a CD. It is slow, but the progress is there, finally! Hope all is well with you! Happy Autumn!!!!




Thank you Sawdust!
It is full 10 years of writing, with careful editing I can get a phD publication with this. This is much better than Diary of Anne Frank for then death is a short thing during a war, now this is a life long thing under the current '' system ''... how people have to cope.

Tak


backdoor
I know two school principals and they both are expressing concerns on students deliberately clogging the toilet to make the school spend.

And it apparently is difficult to keep the budget with unexpected spending needed to upkeep the premise.


First, try negotiating a building maintenance contract with construction companies to '' fix the ceiling of the cost ''.
''All in how much a year - no matter how many clogging of toilets, or small fix etc''

Second, cut the cost of teaching to maintain the cost.

Use the hall to do teaching '' afew classes of the same grade at the same time '' This you can cut some '' staff''.

Do independent learning classes and internet chat room tutoring.
Hire part time staff to do this and also for '' test paper correcting''.

School is a place for learning and not for ''politics''
Run it the proper way and with proper intentions.

Best of luck, if I were the principal, I would make sure
I keep the cost also with help of the parents and students.
If they do not comply, you should ask them to switch schools.

And every student that clog the toilets will be documented in their file.

There is a '' card access'' system like those of a hotel that can be used. This can be updated half yearly. Anyone that use the toilet of that day are recorded and can be held responsible for paying the cost of repair if damage is found during / at the end of the day. And notice is given to every parent to notify all students on the list will pay for the damage and have them signed consent before issuing them a card else the school can '' chip monitor''/ camera surveillancing the student and use the evident at court to pursue for ''repair costs''.


Tak - I do executive management, not cleaning.


backdoor
For those who want to buy raw pig's blood....

This is what I get from the web....
https://www.chowhound.com/post/buy-pigs-blood-630815

It is definitely not close by, but I have gotten Pig's blood from Blood Farm and Groton MA. You need to call ahead to find out the day they are butchering and reserve some as they give most of it to biologists. It helps in the final product if you ask them not add salt to the blood as that is their standard practice. If you do go, they also sell some great other products like veal heart, tongue etc. Also if you are going to make Boudin Noir they sell nice fat back as well. Within Cambridge, you may want to talk to the guys at Savenor's. They order from D'artagnan who also sells pig blood. You will be able to get it a lot cheaper at Blood Farm. They will probably sell you a gallon or 2 for about 10 bucks. Blood freezes very well. Good luck!! Playing with blood can be a little intimidating at first but once you get the hang of it it is pretty east. Just remember to poach your sausage very gently when you first set the blood. You will also need a good funnel.
Reply


For your information please.

Humanity is you do not push anyone to do murder to stay alive...

Tak







backdoor
Oh, anyone have a long range radio frequency chip reader that can be on loan to me, please find me at 4-5pm lobby of Chinatown plaza Vancouver BC Canada. (180 Keefer St. Van. BC Canada. ) I am with a black Ferrai Cap and BIG nylon bag on a small cart. Pardon my appearance, for I cannot keep things home if I want to use them handy.

The Identity thieves are reading my chip and creating trouble. They think if they ooze out the real ID holder, they can even gross on '' air ticket'' money for their group. On top of property money, second hand goods inventory money, and even long term sickness money if they can frustrate the real ID holders to depression and hence best give them a psychiatric label so that police can have a reason not to do anything...

This is the formula to prevent real ID holders from sufficing here in Canada.

Tak

The tricks to how these thieves use on real ID holders whose identity cards they are selling are as follows:

Chip read when the Real ID holder exit home and the place is '' empty nest'' - find out their routine..

1. Trespass with a crystalline key moulder get this from some Russian / communist illegal stayed stinky people from the shelters...
No forced sign of entry, police would not care.

2. Make the back of the clothes cold with glue and coolant.
3. Make the clothes at bony prominence with glue and 'infesting'elements like blood stains, s*** and dirty mud mix
And so these people wearing it with feel itchy on the ribs and joints...
when they scratch, you can say they got '' scabies'' with the chip reader.
Also break other stuffs in the place to help sales..
This will deter the employers from hiring them.
This will make their friends and relatives distant them.
This will help sale of any '' bed bugs'' or ''scabies ointment'' these human traffic clans invested in.

This will give free second hand clothing inventory to make money on if people throw these away.

This will make people move around if they feel place is not safe. So property and moving fees are earned.

This will make people move out of the country if prolonged nuisance is created and police doesn't care.

A long run.... government think they can keep a '' mint population'' and can give a good reason not to create enough for every one.
And low density housing makes the city looks nice. (And a lot of people are nuts and sick so they are not hired even though they have good qualifications...)

4.Chip read and scrutinize everything the real ID holder does...
Slander and slander and slander...
Defame and excel..

5.Frame Real ID holder nuts if they converse with others using the spychip under the skin...

Hallucinating, hallucinating and hallucinating...

6. Pollute the housing building taps, this invites more business for pipe cleaners ( 20k plus per time for cleaning the pipes, replacement is much more ) And frame real residents '' dirty and unkempt '' for paint and glue in the tap make people's hair look like '' spagetti''.
Derailed people often neglect personal hygiene... a


This nails all the middle class and elites for they have the higher borrowing power for the fake ID holders to forge signature and steal bank information to make stealing possible. Oh, the government may consider this as ''transfer of wealth''.. best if under the table the government also got a part of such proceeds; that is why they let so many of these illegal stayed '' red'' communist agents to do espionage and theft and ruining of real residents in the country.

Shameful is these fake ID thieves are using the same spychip to chip read, without such they cannot do the chip reading at all.
But a lot of people '' do not want to talk about these chip and their parents generation use to excel using these chip. It is their '' bread and butter''... until the point which some use these against others.
(www.spychip.com)

War has an ending...but these type of manipulations are not.

We need justice and real police enforcement and a policy not to let fake tourists to come in with a scanner and rf chip reader or bags of rf chips. ( RFID chips )

Endless spending without a job reduce a lot of people to poverty...

For those who want to move to a free country for an '' ideal''...
things are never as rosy as it appears.

We need truthful politicians with goodwill to run the country not some hypocrites and manipulative kind that's sell out everyone..


Tak


backdoor
The plague of having a big and small eye all of a sudden when one wakes up...


What to do as a relative or pal?

1. check the DNA of both eyes to see if they match.

2. check if there are anything inside the ears...

3. check if any symbols draw or tattooed on the skin
with a dot on top and a round sharp spiked comb and below a name of the person who is your pal or relative with that '' body and face''.

4. any suture that seals another person's DNA under the skin.

Watch for these...at apex of head, nape of neck, armpits or or groin areas..

1-4 are evidence of Mau-shan/Asian witchcraft resurrection with insertion of another soul using the body to come back alive. The person is someone else not your relative or kin any longer.

Some malicious group with BIG eyeballs accomplice with Li targeting on power, property and money are doing this and police doesn't know.
Most of the time Relatives and pals wont notice either.

And check the bank account... check the title of the property and business held.
Check for changes in '' habits, preferences and routines....''

Heard another clan with small eyeballs are doing the work recently.

Hi tech ID theft has switched from just using a cloth structure under the face to look like another to this type of level..

Tak


backdoor
Please tell Fung Kwok King Victor (the ex HK-Airport Authority chairman) the idea of his factor in Vietnam using the ribbons to monitor work flow actually comes from my idea in 97.

Barcoding in Manufacturing is a paper I wrote in my EMBA course.

Putting a RFID tag on ribbons to include in bundles of Work in progress to monitor work flow and efficiency actually should not charge for a million dollars....

A chip of such only costs afew dollars.
A ribbon cost a dollar at most.

I am a practical executive...high sounding measures without actual good results are not my cup of tea.

Creating a culture to spend or to buy a certain brand is something that need to keep at low cost, and market position and pricing need to be carefully monitored. For a lot of people appear in the target group are not actually real customers.
They just look affluent but they do not want to spend.

The world is changing.... please revert it to the old good system world for a lot of established theories to work.

Bosco never gives me the money you entrusted with him for me.
He never mentioned it until someone told this to me.

FYI pls.

I know a herbalist that got the formula to cure cancer in 4 weeks. If anyone in the family needs such ..

I am in soft detent no real incoming calls for many years, so I am not using a phone at all.

Need a contingency and probono lawyer for various issues. Please come find me at Chinatown plaza 4-5pm LOBBY shops area. ( 180 Keefer St, Vancouver BC Canada. ) Please comd find me. Big and small claim and divorce with David.

And do not need to hire Dave for every landlords here chip read renters... including in their bath. I am used to this so is everyone.


Tak - Gemma's daughter, your niece.


sAeGeSpAeNe
Part-time Nidologist


Well, I have bad news and good news!'
The bad: I had prepared a CD to record your "Sides" of the Journal, with over 400 of the now 620 sides at hand. I may have confused my MS Explorer with all the file names, because when I tried to delete one of them (to clean up an end-of-the-year situation) my computer froze, and the only way out was to re-boot. After doing that, I looked on the CD, and all of the 400+ files, that I had placed there for "burning to Disk," were gone.... It is just as well, since there were some inconsistencies in the way I was making the files. I am rectifying that, as I speak!

The good news is that I have started all over (again!!) to create a copy of your journal. Each "Side" consists of 15 journal entries, and they are being saved in landscape format, in order to reduce the number of printable pages. The last time I reported on the amount copied, I believe I was at about 22%. Now, after having to start over, I am at almost 27%; 167/620 = 0.26935

Not to fear, the end is near!!!

Oh, one thing that I have noticed - because I'm on the East Coast and you are on the West Coast, the time of each posting is correct for me (EST), but incorrect for you, so you will have to plan on deducting at least 3 hours, when you finally read the fruit of my labor!!!


sAeGeSpAeNe
Part-time Nidologist


@sAeGeSpAeNe Said

The good news is that I have started all over (again!!) to create a copy of your journal. Each "Side" consists of 15 journal entries, and they are being saved in landscape format, in order to reduce the number of printable pages. The last time I reported on the amount copied, I believe I was at about 22%. Now, after having to start over, I am at almost 27%; 167/620 = 0.26935

Not to fear, the end is near!!!



Will you be able to utilize a CD if I send one to you. Perhaps someplace that will have a computer with a cd-Drive at your disposal... Let me know, here.
Thanks!


backdoor
Election time for Canada again...


Every time the same thing surfaces... and each party use the same slogan to get elected...As long as you use the ''right Word ''.

Last time it was '' CHANGE '' and ''SETTLEMENT''

NOT MUCH CHANGE HAS BEEN GOING ON....

SOME FORCES ARE STILL TRYING TO FEED ON '' MIGRATION MONEY'' HENCE GIVING ALOT OF PEOPLE HARRASSMENTS BY CHIP READING THEM TO CREATE TROUBLE TRESSPASS AND BREAK, POLLUTE, EXHAUST SAVINGS, MESSING UP PHONELINES SO NO JOB CALLS, FEEDING ON SECOND MORTGAGE, MAKING LOTS OF HOMELESSNESS, MAKING LOTS OF LONG TERM SICKNESS, MENTAL HEALTH ISSUES SO THAT THESE NEED NOT BE HIRED SO THE UNEMPLOYMENT RATE CAN EXCLUDE THEM AND TO MAKE IT A MINT 5 PERCENT AND BELOW.

IF PEOPLE ARE UNHAPPY HERE, THEY WILL LEAVE. REAL RESIDENCE CAN BE CANCELLED AFTER 6 YEARS OUT OF CANADA. THEY KEEP ON WAVING IN PEOPLE WITH MONEY, MAKE THEM POOR, AND MAKE THEM LEAVE CANADA.
SO THERE IS ALWAYS A MINT POPULATION AND LOW DENSITY HOUSING TO LOOK GOOD...

IF PEOPLE ARE OUT OF A JOB, HOW CAN THEY AFFORD SO CALLED '' AFFORDABLE HOUSING STARTING FROM 900 A MONTH? ''

THE GOVERNMENT ARE BUILDING FOR 900 A MONTH FAMILIES OR THOSE THEY GIVE UNEMPLOYMENT AT 700 / MONTH AND WAIT TO SEE HOW LONG THESE EXHAUST ALL THEIR SAVINGS?
DISABLED OR NOT, WE HAVE A BODY TO FEED AND A ROOF TO KEEP. UNEMPLOYED WITHOUT OTHER INCOME GOT TO RUN A HOUSEHOLD WITH 700 DOLLARS THAT IS SHAMEFUL.

THEY DOCUMENT EVERYTHING YOU DO SINCE YOU STEP YOUR FOOT INTO CANADA, THEY CAN GIVE YOU HUMANITY GROUNDS AFTER 7 YEARS OF STAY IF YOU HAVE LAWYERS FEES TO PAY, BUT THEY CAN USE WHAT YOU DID WHILE YOU WERE STILL ILLEGAL TO KICK YOU OUT. ( ALOT OF THESE COMMUNIST AGENTS GOT RESIDENCE BUT BEFORE THAT, THEY DID ALOT OF THINGS TO REDUCE LOCAL CITIZENS ..)
***********************************************************************

THE GOVERNMENT IS STILL WITH AN OLD MIND SET ON THE IMAGE OF THE COUNTRY... CANADA IS STILL MINT WITH ''MAJORITY MIDDLE CLASS '' NICE FAMILIES - ONE FAMILY ONE HOUSE KIND OF SCENARIO.

THE REALITY IS NOT THAT ROSY, ALOT OF HOUSES ARE DIVIDED INTO SECTIONS AND OCCUPY BY DIFFERENT FAMILIES OR ROOM RENTERS.
MIDDLE CLASS - IS DRYING UP THAT IS WHY AND HOW DEPARTMENT STORES LIKE SEARS LOSE ALOT OF THEIR TARGET CUSTOMERS AND GONE FOLDED.

ALL THE PRINTINGS ARE ALL BULL ABOUT UNEMPLOYMENT RATES AND INFLATION.
INFLATION 2 PERCENT PER YEAR IS IN THE BOOKS BUT NOT IN REALITY.
THEY ARE KEEPING INTEREST RATES LOW USING A LOW INFLATION PROFILE.
BONDS AND DEBENTURES ETC THEY NEED TO PAY THEIR INVESTORS...

THEY LET THEIR BUSINESS PARTNERS TO GROSS ON THE PEOPLE ENDLESSLY.
US GOT COMPETITION ACT, HERE WE GOT NONE. PEOPLE'S PHONELINES CAN BE MESSED UP SO THEY CANNOT GET THE RIGHT NUMBER OF JOB CALLS. EMPLOYERS ARE ASSIGNED TO GET WHOSE BUSINESS, AND LANDLORDS ARE ASSIGNED TO GET WHO AS RENTERS.. SO THEY CAN ASSIGN WHEN SOME GONE POOR OR SOME NEED A SECOND MORTGAGE AND WHEN SOME BUSINESS FALL TO GET PROPERTY, LOAN, AND SECOND HAND GOODS MONEY …

HOW MANY MOVE BACK TO THE PLACE OF ORIGIN ---- CRYING?

THIS THEY DO NOT HAVE A STATISTIC ON!

****************************************************************

Let us see what each party offers this time - what they are selling to win our votes!

I am not too concern on child's benefits. Every parent that choose to have a child should think twice on finance and affordability.

Deficits.... we used to borrow anyways, and we were told every Canadian shoulders a certain amount of debt. As long as it doesn't affect our lives the hell do we care. YOu can go and run the country if you can come up with a sum to run the country, please do not borrow with our names no matter if we are on government money or not. We worship you if you can improve our livelihood tremoundously.


Medical benefits: Best if everything is free for citizens.
And charge the arm and leg out of those who do not have residence here.
Hope their insurance / blue cross etc covers.
They have the right to return to their place of origin to get treatment, we can do the first aid for them to stabilize the situation.

We need to smile, and food pollution with glue and bleach and color is popular, so a lot of people are without full set of teeth. A set of free vinyl full denture every 5 years would be fine.( And a free full extraction once and for all .)

Free scooters and walking aids for everyone that needs it, do a recycle pool so that the costs are lowers. Those who dies can donate the ambulance aid to the pool.

Stronger food safety inspection on every food store and higher fines.
A lot of medical/ pharmaceutical business want more people sick for more business, buy out the store owners to close a blind eye.
The containers and utensils and taps also have to be inspected.


Housing: This is the most important '' gimmick'' every time when there is an election going. That means - a lot of people are homeless or walking on thin ice in affording their place. Tenancy harassments are popular to raise rent anytime when renters move out. So the 6% annual raise is not actually there and lots of ways to make renters move out even when in winter. Deposit was used to be max 17% now landlords can charge up to 50% of the rent. Law is there but no one observes it, for police do not deal with tenancy issues. Trespass without force sign of entry to pollute and break, pollute of water taps etc are also seen as tenancy issues instead of vandalism and theft and intentional homicide.

Landlord collets renters ID cards.. a lot of affordable rentals involve in human trafficking activities. Borrowing with renters' credit is not unusual. The more they kick out, they more ID cards they collect.

Government gives rental allowance of $375 basically cannot actually rent anywhere. Ironically they rent out places so call '' affordable rental '' at $900 a month. So how can any unemployed afford anything!
Instead of building housing to low income or unemployed, they give this under the market rental allowance, and only you can find a rental will the government pay this allowance so it is never an incentive to raise this allowance to '' market level''.

NO matter how many houses they say they will build. Are they building for those who need them or only for those who can pay them.

A lot of the $375 range housing is from the non profit housing those who qualified are either mentally or physically disabled. Sound mind and body people rarely get one. These non profits run the venue as if it is some kind of institution. They document what renters do.
Any furniture or appliances need to be approved before renters can bring it into the premise. Where is renters' rights?
In other words, if you do not let them obsolete you, they will not give one to you as 'souvenir'.

Immigration policy - let in those qualify ( money and humanity issues ) but a lot of locals resented strangers. And a lot of more feisty immigrants get more wants and rights met - like wear in with a face mask... and no Queen Elizabeth photo nor Cross on the classroom walls and Xmas has to be celebrated '' silently''....
And red communist people have more ways than others, while Canada is Capitalist. Why are they letting all these '' political incorrect'' people to dilute our culture?
Customs let in a lot of red communist people / agents into the country to do dirty jobs ( reduction of others ). These with radio frequency blockers so that police cannot find them and they even chip read the police as to when they dispatch to catch them to deport them. As long as these hide for 8 years and put on a pitiful face, they can pay the lawyers to get them residence on humanity grounds no matter if they did murder, theft and all sorts of activities to ruin other Canadians while they are still illegal in the country. Canada still rejoice to have so many tourist each year!

Manufacturing and business: Let and let live, vice versa.
Before we got free trade agreement, most business are owned by Canadian not such after the agreement especially on our natural resources industries. Well these can become Canadian after 3 years anyways.
Nothing change much for the owners, but a lot of jobs are lost.
Small business are welcome and plentiful as much as small business loans that are written off each year.


Tax policy: we have to know the distribution of the majority earners income range before we can set a correct line. How many are actually having an income of 100000 a year? ( This sounds like a lot of people are earning high income but in reality it is not. ) A lot of offices are bought to run by human traffickers and these never actually pay as what they reported. For the workers are using other ID cards to work, they do not have to even pay them min wages...
(The houses and cars are given to these people to hold to look affluent. Say if they work in the hospital for 300 an hour, on paper, these only get a small fraction like 30 per hour.)

Forever, there will be a deficit.

Carbon tax is good, for it tax the taxable.
Carbon is the inexpensive way of energy fuel. Don't be high sounding, keep it going. Environmental issue is high sounding.
Technology takes time to develop. So it is not a current issue again.

Climate change is another issue high sound and expensive issue.
Something to show Canada is '' rich and developed '' again.
A lot of people here bike because they need to not for leisure.
You got the message.
Climate change is something we cannot do it alone and mind it is not some type of scam some alien technology clans are putting up to cheat for contribution again!

Transportation - hope translink is affordable for everyone. Those who are unemployed also got ''discounted fee'', not just seniors and students. And bus coverage to every corner of the city.
Public transportation should be affordable by everyone. ( $100 per month is expensive!- Raised from around $70 since 2012 and they say inflation is 2% yearly )
And when it snows, the tram and bus still runs as usual.
Zero Co1 emission is good! It may take all the vehicles to afford a new kind of muffler!

Canada governing people is still with the '' same old same old '' image about their country. Maybe these people's lives never change.
For those they let in to reduce others never takes on them.

If politicians can keep what they can save to promote efficiency in finance they don't even grant funds to run a comprehensive police protection! (Only criminal cases are dealt with non-criminal cases like rental, trespass with a key issues etc are overlooked.)

If human traffickers come up a sum to run the country, they displace every real citizen's rights and job chances to their clients. And use citizens name to borrow to come up with the money whenever they can.
We are better off with marijuana money if our National bank accounts been stolen..

Hail that Canadians can still speak their minds here!
But a lot of Canadians don't even know their rights.
There is law but enforcement is a problem.



Tak


backdoor
After some edition... and adding in punctuation marks etc...


Election time for Canada again...







Every time the same thing surfaces... and each party use the same slogan to get elected...As long as you use the ''right Word ''.




Last time it was '' CHANGE '' and ''SETTLEMENT''




NOT MUCH CHANGE HAS BEEN GOING ON....




SOME FORCES ARE STILL TRYING TO FEED ON '' MIGRATION MONEY'' HENCE GIVING ALOT OF PEOPLE HARRASSMENTS BY CHIP READING THEM TO CREATE TROUBLE. Eg: TRESSPASS AND BREAK, POLLUTE, EXHAUST SAVINGS, MESSING UP PHONELINES SO NO JOB CALLS, FEEDING ON SECOND MORTGAGE, MAKING LOTS OF HOMELESSNESS, MAKING LOTS OF LONG TERM SICKNESS, MENTAL HEALTH ISSUES SO THAT THESE NEED NOT BE HIRED SO THE UNEMPLOYMENT RATE CAN EXCLUDE THEM AND TO MAKE IT A MINT 5 PERCENT AND BELOW.




IF PEOPLE ARE UNHAPPY HERE, THEY WILL LEAVE. REAL RESIDENCE CAN BE CANCELLED AFTER 6 YEARS OUT OF CANADA. THEY KEEP ON WAVING IN PEOPLE WITH MONEY, MAKE THEM POOR, AND MAKE THEM LEAVE CANADA.

SO THERE IS ALWAYS A MINT POPULATION AND LOW DENSITY HOUSING TO LOOK GOOD...




IF PEOPLE ARE OUT OF A JOB, HOW CAN THEY AFFORD SO CALLED '' AFFORDABLE HOUSING STARTING FROM 900 A MONTH? ''




THE GOVERNMENT ARE BUILDING FOR $900 RENT A MONTH FAMILIES OR FOR THOSE THEY GIVE UNEMPLOYMENT ALLOWANCE AT $700 / MONTH AND WAIT TO SEE HOW LONG THESE EXHAUST ALL THEIR SAVINGS?

DISABLED OR NOT, WE HAVE A BODY TO FEED AND A ROOF TO KEEP. UNEMPLOYED WITHOUT OTHER INCOME GOT TO RUN A HOUSEHOLD WITH $700 DOLLARS THAT IS SHAMEFUL.




THEY DOCUMENT EVERYTHING YOU DO SINCE YOU STEP YOUR FOOT INTO CANADA, THEY CAN GIVE YOU HUMANITY GROUNDS AFTER 7 YEARS OF STAY IF YOU HAVE LAWYERS FEES TO PAY, BUT THEY CAN USE WHAT YOU DID WHILE YOU WERE STILL ILLEGAL TO KICK YOU OUT. ( ALOT OF THESE COMMUNIST AGENTS GOT RESIDENCE BUT BEFORE THAT, THEY DID ALOT OF THINGS TO REDUCE LOCAL CITIZENS ..)

***********************************************************************




THE GOVERNMENT IS STILL WITH AN OLD MIND SET ON THE IMAGE OF THE COUNTRY... CANADA IS STILL MINT WITH ''MAJORITY MIDDLE CLASS '' NICE FAMILIES - ONE FAMILY ONE HOUSE KIND OF SCENARIO.




THE REALITY IS NOT THAT ROSY, ALOT OF HOUSES ARE DIVIDED INTO SECTIONS AND OCCUPY BY DIFFERENT FAMILIES OR ROOM RENTERS.

MIDDLE CLASS - IS DRYING UP THAT IS WHY AND HOW DEPARTMENT STORES LIKE SEARS LOSE ALOT OF THEIR TARGET CUSTOMERS AND GONE FOLDED.




ALL THE PRINTINGS BULL ABOUT UNEMPLOYMENT RATES AND INFLATION.

INFLATION 2 PERCENT PER YEAR IS IN THE BOOKS BUT NOT IN REALITY.

THEY ARE KEEPING INTEREST RATES LOW USING A LOW INFLATION PROFILE.

BONDS AND DEBENTURES ETC THEY NEED TO PAY THEIR INVESTORS...




THEY LET THEIR BUSINESS PARTNERS TO GROSS ON THE PEOPLE ENDLESSLY.

US GOT COMPETITION ACT, HERE WE GOT NONE. PEOPLE'S PHONELINES CAN BE MESSED UP SO THEY CANNOT GET THE RIGHT NUMBER OF JOB CALLS. EMPLOYERS ARE ASSIGNED TO GET WHOSE BUSINESS, AND LANDLORDS ARE ASSIGNED TO GET WHO AS RENTERS.. SO THEY CAN ASSIGN WHEN SOME GONE POOR OR SOME NEED A SECOND MORTGAGE AND WHEN SOME BUSINESS FALL - TO GET PROPERTY, LOAN, AND SECOND HAND GOODS MONEY …




HOW MANY MOVE BACK TO THE PLACE OF ORIGIN ---- CRYING?




THIS THEY DO NOT HAVE A STATISTIC ON!




****************************************************************




Let us see what each party offers this time - what they are selling to win our votes!




I am not too concern on child's benefits. Every parent that choose to have a child should think twice on finance and affordability.




Deficits.... we used to borrow anyways, and we were told every Canadian shoulders a certain amount of debt. As long as it doesn't affect our lives the hell do we care. YOu can go and run the country if you can come up with a sum to run the country, please do not borrow with our names no matter if we are on government money or not. We worship you if you can improve our livelihood tremoundously.







Medical benefits: Best if everything is free for citizens.

And charge the arm and leg out of those who do not have residence here.

Hope their insurance / blue cross etc covers.

They have the right to return to their place of origin to get treatment, we can do the first aid for them to stabilize the situation.




We need to smile, and food pollution with glue and bleach and color is popular, so a lot of people are without full set of teeth. A set of free vinyl full denture every 5 years would be fine.( And a free full extraction once and for all .)




Free scooters and walking aids for everyone that needs it, do a recycle pool so that the costs are lowers. Those who dies can donate the ambulance aid to the pool.




Stronger food safety inspection on every food store and higher fines.

A lot of medical/ pharmaceutical business want more people sick for more business, buy out the store owners to close a blind eye.

The containers and utensils and taps also have to be inspected.







Housing: This is the most important '' gimmick'' every time when there is an election going. That means - a lot of people are homeless or walking on thin ice in affording their place. Tenancy harassments are popular to raise rent anytime when renters move out. So the 6% annual raise is not actually there and lots of ways to make renters move out even when in winter. Deposit was used to be max 17% now landlords can charge up to 50% of the rent. Law is there but no one observes it, for police do not deal with tenancy issues. Trespass without force sign of entry to pollute and break, pollute of water taps etc are also seen as tenancy issues instead of vandalism and theft and intentional homicide.




Landlord collets renters ID cards.. a lot of affordable rentals involve in human trafficking activities. Borrowing with renters' credit is not unusual. The more they kick out, they more ID cards they collect.




Government gives rental allowance of $375 basically cannot actually rent anywhere. Ironically they rent out places so call '' affordable rental '' at $900 a month. So how can any unemployed afford anything!

Instead of building housing to low income or unemployed, they give these under the market rental allowance, and only you can find a rental will the government pay this allowance so it is never an incentive to raise this allowance to '' market level''.




NO matter how many houses they say they will build. Are they building for those who need them or only for those who can pay them.




A lot of the $375 range housing is from the non profit housing those who qualified are either mentally or physically disabled. Sound mind and body people rarely get one. These non profits run the venue as if it is some kind of institution. They document what renters do.

Any furniture or appliances need to be approved before renters can bring it into the premise. Where is renters' rights?

In other words, if you do not let them obsolete you, they will not give one to you as 'souvenir'.




Immigration policy - let in those qualify ( money and humanity issues ) but a lot of locals resented strangers. And a lot of more feisty immigrants get more wants and rights met - like sworn in with a face mask... and no Queen Elizabeth photo nor Cross on the classroom walls and our Xmas has to be celebrated '' silently''....

And red communist people have more ways than others, while Canada is Capitalist. Why are they letting all these '' political incorrect'' people to dilute our culture?

Customs let in a lot of red communist people / agents into the country to do dirty jobs ( reduction of others ). These with radio frequency blockers so that police cannot find them and they even chip read the police as to when they dispatch to catch them to deport them. As long as these hide for 8 years and put on a pitiful face, they can pay the lawyers to get them residence on humanity grounds no matter if they did murder, theft and all sorts of activities to ruin other Canadians while they are still illegal in the country. Canada still rejoice to have so many tourist each year!




Manufacturing and business: Let and let live, vice versa.

Before we got free trade agreement, most business are owned by Canadian not such after the agreement especially on our natural resources industries. Well these can become Canadian after 3 years anyways.

Nothing change much for the owners, but a lot of jobs are lost.

Small business are welcome and plentiful as much as small business loans that are written off each year.







Tax policy: we have to know the distribution of the majority earners income range before we can set a correct line. How many are actually having an income of 100000 a year? ( This sounds like a lot of people are earning high income but in reality it is not. ) A lot of offices are bought to run by human traffickers and these never actually pay as what they reported. For the workers are using other ID cards to work, they do not have to even pay them min wages...

(The houses and cars are given to these people to hold to look affluent. Say if they work in the hospital for 300 an hour, on paper, these only get a small fraction like 30 per hour.)




Forever, there will be a deficit.




Carbon tax is good, for it tax the taxable.

Carbon is the inexpensive way of energy fuel. Don't be high sounding, keep it going. Environmental issue is high sounding.

Technology takes time to develop. So it is not a current issue again.




Climate change is another issue high sounding and expensive issue.

Something to show Canada is '' rich and developed '' again.

A lot of people here bike because they need to not for leisure.

You got the message.

Climate change is something we cannot do it alone and mind it is not some type of scam some alien technology clans are putting up to cheat for contribution again!




Transportation - hope translink is affordable for everyone. Those who are unemployed also got ''discounted fee'', not just seniors and students. And bus coverage to every corner of the city.

Public transportation should be affordable by everyone. ( $100 per month is expensive!- Raised from around $70 since 2012 and they say inflation is 2% yearly )

And when it snows, the tram and bus still runs as usual.

Zero Co1 emission is good! It may take all the vehicles to afford a new kind of muffler!




Canada governing people is still with the '' same old same old '' image about their country. Maybe these people's lives never change.

For those they let in to reduce others never takes on them.




If politicians can keep what they can save to promote efficiency in finance they don't even grant funds to run a comprehensive police protection! (Only criminal cases are dealt with. Non-criminal cases like rental, trespass with a key issues etc are overlooked.)



If human traffickers come up a sum to run the country, they displace every real citizen's rights and job chances to their clients. And use citizens name to borrow to come up with the money whenever they can.

We are better off with marijuana money if our National bank accounts been stolen..




Hail that Canadians can still speak their minds here!

But a lot of Canadians don't even know their rights.

There is law but enforcement is a problem.









Tak


backdoor
IP address can be duplicated to be used by different computers.


***********************************************

I rarely use my laptop for unknown spy files can be sent into the laptop via wifi and last time they bust the storage of my laptop.

I wonder how many in the police or even in the parliament are using my SIN /Id card number to work there.

If you need a phone to report to police, they can basically forward you calls to god know where to select and protect and make up their own crack rates and statistics.

This is how bad it is here.

Li has tons of shares with Telus for Telus cannot pay them satellite fees and Li got people chip reading a lot of residents here and the chip reader beams can break the infrared lines of the phones. When they read your chip to know who you call they can make the phone line busy.

I have been trying to find contingency lawyers, also by fax.
but when it is time for me to use the public fax machine, all the calls /fax receive a line busy signal.

It has been 4 years, and I cannot have a contingency lawyer.
It has been how long they have been soft detenting me and I am not aware of?

Trudeau and Wayne his aunt have never give me contingency are they also with the Li?

Li got surrogates doing witchcraft resurrection with a different soul inside. And these are reading my chip, murdered my papa in East india in 2016 and also using bones of victims to capture and crush and even burn souls. And they are mutilating even my papas soul and broadcasting it using the chip broadcast to boost fear and their power.

When is the police taking action? this Chan family of over 100 are here from Hong kong and they work for the Li to wall in property owners by building a brick wall to fence them off at corners of the property to starve them to death, collect the bodies pretending as mort people and insert their late kin's body parts or DNA into victims' body to resurrect and prevent the victim's soul from reentering with a witchcraft symbol of a dot and a circular comb with spikes below and the victims name in the groin and buttock area, nape of neck and even on small scrolls of paper inside the ears. ( symbol meaning do not enter ) The soul running the body is the murders' late kin so this family steal everything of the victims using their late kin's soul.
And split the proceeds with Li so that they are not '' arrested''.

The mayor is elevated to stardom by Li. The police only got 30 people in the office each shift, severely short staffed. And these villains' even say to those who are also on chip reading that an officer die on duty cost a lot to the government....

The famous trick is to change an eyeball...to insert this Chan family 's DNA into another person's body. Chan got bulging eyeballs( larger than average person's )


See how many got big and small eyes all of a sudden and used to own good property or power here...
They did a lot of this in HK.... this clan got 700 people or more.

Recent election newspaper Trudeau celebrated victory with his wife on his side...
Carefully look his right eye is larger than his left.
And the Justin I know has both eyes same size.

I used to work where he banked at Forest Hill Village , Spadina Road.
Toronto Ontario.

Hope the police and RCMP and the parliament power people are not compromise and bring all these victims back to life.

By pinning them down, remove all inplanted materials and scrape off the names below the witchcraft symbol and put 'Li and Chan famiy ancestors'to replace the name. and Remove everything inserted inside the ears.

Releasing captured souls is using a dot and a tornado symbol beneath and read ' boolu boo law' ( spin out) name of the victim.
If the victim still have not come round after everything removed and names changed under the witchcraft symbol. This is Maushan witch craft very prominent in south east Asia. They even got temples in china and Malaysia etc.


Eyes and cerebral hemispheres can be synthetic and working the same thanks to bio labs in England.
( around 1 million USD )



Tak


backdoor
This group of chan have been doing these murders and stealing for Li for 20 years. Tons are murdered.

And the murderer even plastic surgery into my face to go to India in 2016 to murder my papa, with a stolen expired passport she got from my old apartment and safety deposit box. They have been reading my chip and knowing my signatures and a lot of my stuffs.

They are warranted in India, Australia, England, America, japan, etc...

Li plastic surgery them and others into the victim's face ( cloth under the facial skin to look alike ) to steal identity, property, and also make the police not aware these are already '' murdered''.

In the meantime Li can still also sell these victim's identity cards and use their names to borrow.



On top of adult cloning and transplant of head and limbs to get the DNA needed to steal wealth and power...

George Li Tzar Chi is Li kar Shing's son and he also has to make money of papa back home. Chan Lai Ying of this Chan family was his surrogates.
They got legal convenant in Hong Kong legal contract database to do surrogating in late 1990s to 2004. With different chans gals of this family.

Li got different police uniforms and city staff uniforms...they are also in movies. Even EU truck of HK police force.

NO ONE has the right to ask you to surrender your gun inside your premise or even outside. they can ask for a gun license.

please arrest this Chan family and take them to India to be burnt. Other nations got too lenient punishment for mass murderers like them and make a Maushan priest there to capture their souls as soon as they leave the body and prevent them from coming back to life using a different person's body.


They are chip reading even our army, so please hire a swat of soldier from another country to do so. These they do not have their chip frequencies to chip read and flee before the swat is arriving.

Tak


backdoor
Set a warning with the chip reader to note if any trick or car with concrete and brick inside approaching within 500 miles.


Scan who is inside how many guns film and sent to police right away, this group of Chinese is known to do this type of ''guerrilla movement'' all over the globe.

The one most wicked is Chan Lai nar who murdered my papa Jerome Lun and use mau shan witch craft to crush his soul. She and others on and off plastic surgery into Lun Yee Tak's face to do crime and also to steal Lun's chances.

This Chan family got multiple criminal records in Hong Kong Agent trained in china. the whole family was arrested and jailed 5 years for identity theft steal whole Lun's family identities.

The Lun family got covenant with Li Kar Shing family on marriage arrangement and also as long as Li kar Shing lives, Jerome Lun and Gemma Fung ( the first clairvoyance ) will be resurrected. Not as a volunteer for medical research, but for compensation of what happened in the Lun's premise to Lun Yee Tak in 1968/1969.

There is also a large monetary sum involved. The Chan want to steal the entitlement and let Li not having to pay the sum if accomplice.



Tak - Lun Yee Tak @ facebook.com

[https://mugmug222a.wix.com/bettersongs2sing ]


backdoor
Some intruder spywares via wifi are hacking into my laptop again.

They enabled my windows update which I disabled when I bought the laptop.
Now I cannot disable that again.

So no more buying anything with 'i' at front. Mine is a ismart laptop.

And now I cannot control the operation of my laptop which I paid for.

''access denied'' as I want to change the up date facility to ''disabled''

Now I have to wait for update before I can use the laptop so they can control when I can go online!


What downtime has caused me in the past I should go and sue Microsoft!


By the way there is a free Van wifi 2G EXT network at night, but I cannot use it for it is so slow that web pages are not opened!

This is part of the soft detent game!
I cant open my emails before some hackers trespass and erase them!

Can the police do something? Please report to police for me thank you.
They have device to trace who opens my Hotmail email.
They can check who use chip readers line to break my wifi reception.
Thanks.


Tak


backdoor
People espionage me using RFID chip reader can know my passwords.
This is why I am seeking to use a radio frequency blocker.

Those who read me claiming to be my kin, never appear in person.....


There is a synthesizer to speak in another person's voice.

Li has been repeatedly selling me and my family ID cards and even plastic surgery some to look alike us when they can pay.

These even trespass my premise and safety deposit box with crystalline key moulding method. Got people working in the bank if you are investing in some.
Trespassed BNS safety deposit box in 2013/ 2014? between Dec to Apr when the BNS Granville Branch Van. BC Canada switched from paper sign in records to computer sign in records.
Downside of such switch is you lose the DNA of who signed in. Facilitate forged signature thieves to enter the box.
I was living at 4040 Sorenson Crescent at the time....
There was a Gu name china male living next room at the time on the top floor. He was one suspect for he could go through my stuffs whilst I was out cooking in the kitchen.

Or some George Li's surrogates got affiliates in the bank, and filmed my key number and got a copy from the bank staff.

There were passports there, and sets of jewellery watches etc etc...
even resume.

Resumes was there, but not the others.
I reported to the police and the bank manager gave me a nasty letter
asking me to cut ties with BNS.

I have the right to report to the police.

Bank has to be prepared for theft by someone who copy face of the client. This is not impossible.

Way back in the late 60s, Russia has a way to copy faces by inserting a cloth structure under the face to look alike. The News was with 2 Russian look alike leader walking out ... the one with thick eye brow and ruling from 1960s to late 1970 ( before Korberchof - pardon my spelling for I am not from Russia. )


Emma Watson 's bank money was stolen by look alike in the past years.
And each time she has to hire lawyers to go after the stolen sum. In other words, the current practise is '' reducing'' clients if there is such kind of high tech theft occurs. Maybe we should start thinking of keeping a safe at home and telling our insurance agent how much we keep in there.

Who can afford spending 200k and over in lawyers fees if your bank account balance was stolen?

Canadian deposit insurance insures up to 100K per bank per person.
If you got more than that, your head start to itch....
When you hear about current ways of impersonating another person.

They even got adult cloning.... that even got your DNA...
Can the bank staff be giving something more to authenticate?
People should read about adult cloning. It is not allowed in a lot of countries, but when big money is involved... some villains with high tech bio labs are willing to do the duplication. Or they want to be another person for what they did.... Adult cloning can be with mixed DNA, the bone is by DNA of another person and since bone mass is heavier than soft tissue mass, that person's soul will be sitting inside the body. Hence can steal everything and power of the one whos face and body they are wearing.


If you want to extent life using adult cloning, think and think again and which cloning bio lab can be trusted.

And we need a new system of authentication at the bank.



Tak