771200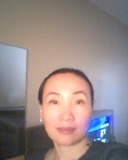 More Pics


Vancouver, Canada
Joined: Dec 2007


backdoor
My reply to Equifax today.

I am soft detent by those who can read my rfid chip. they know my passwords erasing from my email before I log in. And I do not keep a phone any longer. Only contact in person I keep a routine 5pm 180 Keefer St. Chinatown plaza Mall shop tables area where the herbalist and Shoe repair shop is, I take a BIG nylon bag with a green box at bottom small cart and black Ferrai Cap. The mail box is never exclusive and I am never the first one to access the mail. The Li people here are targeting on me for I am goving after them for money on a contract made in 60s by my papa. When ever I pick up the phone to call lawyer, that line fails. They change everything to infra red rooting out solid landline. infra red lines can be broken by white strong beam light from the chip reader. So they know which number you call, and just forward that call to an empty line. So is fax and wifi also use infra red. My current address is 237 E. Hastings St. Van.BC Canada. V6a1P2 Been there over 2 years. for your info please adn NEVER borrowed since 2007. I use cash all along. Please rectify my records. https://mugmug222a.wix.com/bettersongs2sing I am not advertising my website, I used to be a telecom analyst, and a senior consultant for Li in telecom. Telus owes Li alot of satelite fees and pay them with preferred shares and indirectly Li has control with the company. For your information please. Our good rapport cease since 2016 when Li is suspected behind my daddy's murder in India. His surrogates did it.

Tak - 771200 suggested privatisation in 2004. What you heard from the chip broadcast was since than not late for 3 days, is already15 years. Someone still wants to seclude me in their watch and to ward off others that can help me.









mugmug222a.wix.com



bettersongs2sing

Our mission is to provide an alternative to get connected on top of the phone…


backdoor
MY address to Visa International.... and other borrowing agencies...

My name is Priscilla Lun Yee Tak and my Canadian ID card is 497237701 and old Hong Kong ID D321396(0) please note that I have never use any credit cards since 2007. Nor borrowing with my ID card at any banks since. I use cash and got serious ID theft issues. People read my RFID chip to steal from me and know where I am. There are some look alike by plastic surgery in HK, Canada and even elsewhere in the globe. Please address the high tech ID theft crime nowadays and do not issue credit cards with my name. Please note my ex landlady could be using my ID card to apply for cards at 3507 Matapan Cres Van. BC Canada. I am NOT Muslim. I DONOT buy Muslims foods.
Cheers from Lun Yee Tak Priscilla.

July 23 3:17pm.





Image may contain: 1 person


backdoor
Walking at Chinatown often got some unwanted pollution….

Some Red agents imposed as residents here always got glue / concrete and color or s*** or fishscent powder on their fingers and bags and swing at you or point at you when they speak, letting the breeze to carry all these onto your face, clothes and thighs. ( Real Candians do not do this for the majority is not agent trained to do low dirty gestures like this to pull down another person. )

Then another will go to these people's residence to put blood stain to attract mosquitoes so that the target will have bites on whatever spots with glue and attractants. Then these low people will use the chip reader to frame the target having '' scabies'' or other '' skin ailment'' or ''bed bugs'' etc.

Sometimes they even trespass and pollute targets taps to achieve this aim.

Often these happens to those who are or once living at SRO in the area. ( SRO are government assisted buildings which they get a grant of 6k for running the building). And mostly real residents on lower income rent the place. In other words, these have'' ID cards'' for human traffickers to collect.

And these use the IDcards also for borrowing, if targets are back on track to the '' good world'', they have to repay the loan. So they pay these red agents to do what ever need to keep the target '' unwanted and unhired'' using RFID chip reader broadcast to do scrutiny and continue trespass and pollute and vandalise to keep the target run without '' savings'' for they need to endlessly repair.

These agents also have a mentality to create fear and unhappiness to '' break hearts and break bank accounts''. Thinking if target leave the country, then no one will report to police about ID cards being stolen use of. And there is '' migration ''/ used goods inventory money to feed on.

The human trafficker also insert staff into high pay jobs sector. Wonder how many police are real residents. How many are inserted there to assist those illegal stay and the difference between what they get from government and actual pay to these go to the human trafficers.. and if these Human traffickers are funding the city… so these illegal stay can do whatever they like to mutilate real ID holders…
Fire, Medical, Police departments need to be paid directly by the parliament. We need real police and comprehensive police. Not just '' select to protect'' ones.

And check our customs policy .. who let these agents in, how much do they take in, and how long they are here after their tourist visas expired.. NOT 10 years before they live past our welcome here.
Please check if their mobile has a scanner for RFID chip to get our frequencies… these red agents are sent out to feed on affluent countries, they got different passports, even if we document them, as long as they use another name to go back to origin, they are never '' penalized''. Don't be so naïve and think these partners really do what they promise, their subjects are here to drag us down so that their people are more competitive in the international arena…
At least we charge them good for a tourist visa please.

Tak.

Happy to hear UK exit Brexit...this encourage '' migration money''
Is your country 's subjects tortured to move elsewhere with a fake ID card from human traffickers?

gakINGKONG
Is it a private conversation and I'm snooping?

Is it a public conversation and I'm taking the microphone?


backdoor
My reply to Jenny Kwan facebook posting...

Jenny, wait until you find out the true face of how immigrants are treated after they lived more than 10 years here. You are always on the good world and they dare not touch, wait until you are off the limelight and singleton. The Brexit kind of agreement let in too many people who is holding members' passport but in fact they are never members' citizens. These do espionage and theft enough to get rich to afford lawyers for humanity grounds but these are never chosen kind of residents. These are from communist origins holding half a dozen passports and names to get into the country and get out without penalty. You want these to stay for good? Trump is kicking the not preferred out openly, hope we are also doing this..


Tak


backdoor
All these seem silly if you know your cancer cells die with you after 7 days you can simply ask a coroner to remove all lumps and spray anticancer drugs directly on the whole guts... seal it up and pump back the heart, with a white heart connect at the elbow or simply use a white heart ( artificial plastic heart ) to come back alive, cancer free..

Jenny, wait until you find out the true face of how immigrants are treated after they lived more than 10 years here. You are always on the good world and they dare not touch, wait until you are off the limelight and singleton. The Brexit kind of agreement let in too many people who is holding members' passport but in fact they are never members' citizens. These do espionage and theft enough to get rich to afford lawyers for humanity grounds but these are never chosen kind of residents. These are from communist origins holding half a dozen passports and names to get into the country and get out without penalty. You want these to stay for good? Trump is kicking the not preferred out openly, hope we are also doing this..


Tak


backdoor
Break whatever green lines to my body and head pls, these are from acupuncture dolls working on radio frequency from those Chan surrogates of George Li Tzar Chi. They are prime suspects of murderng my kin and papa in E. India Dec 2016. Using my face by plastc surgery and stolen expired HK / Canadian passports from my premise. They trespass with a crystalline key moulder since 2004 and have been chip reading me pretending to be nice and caring and even cheated to get paid by authorities who are too busy to read my chip to keep safe.


Everything with Li is about radio frequency, if you got a radio frequency blocker, you need not subject to their manipulation and black mail.


Li uses me to acquaint my landladies landlords
for business and other theft activities by their surrogates via espionage with the chip reader. These read chip to play soft detent and they are those groups that wall property owners between walls. Set an alarm with the chip reader if there are cars approaching the premise with bricks and concrete and anyone with bulging eye lids shorter than 5 ft 8 inches inside.

And also if anyone entering the house... your look alike kin or servants. Li can do plastic surgery to look alike by inserting cloth structure under skin. of face.



This group of surrogates also do Mau Shan witchcraft to capture souls for black mailing.


Use the chip reader to scan anyone entering the house with things under the skin, suture, and a symbol of a dot and a circular comb with sharp spikes and a name beneath. The name of such person / soul will be prevented to reenter the body after they are murdered. this is no longer they person you know. Walling people in to starve, do not have a scar so they can use the body...

They use this trick to have accomplice inside the premise to let them in to wall in the rest...


Tak


backdoor
Email to our MP J.Kwan and also our police in Vancouver...

US need people to apply before going there. USD is much higher in exchange rate than Mexican pesos, this is the reason. These are not oppressed in their country, just lack of chances of good life. It is just a line on the Map difference. This is also happening to Canada. The human traffickers are letting in tons of these who take our jobs and mortgages for the human traffickers are buying our offices to run ( guarantee return to owners ) and using ex employees name to feed on credit and make these not hired after they lose their jobs so their property can be taken at foreclosure while the human traffickers can sell later at market. And their clients who use our ID cards are arranged to live in these to keep maintenance and cleanliness so that the property is always at showroom condition ready for sale. In the mean time have people rent to real ID holders at government 375 per month to shoe shine the government with a way below market price. These landlords work to defame renters and help to label them nuts so that police can close a blind eye to complaints. The landlords make them move very frequently with whatever reasons they make up and the local Health system use '' duration of rental history '' as a measure to decide mental health status. How many of the good people have been '' labelled nuts'' so that their ID cards can be used by these human traffickers to borrow with and for sale? Is the government also involved in using citizen's credit for funding?So that we have a growing non profit and never curbing. These only hire their own clan/ kind and those who are not are used as a head count to claim funding ruining real ID holders' name and honor and career path.
Is this humanity for Canadians? Trump is doing the RIGHT thing for REAL US citizens!

( Please check if our hospitals are also selling patients' particulars to Human traffickers ! )

This is a case too big for your police to crack or not? We are now with Marijuanna money. FYI!


From Lun Yee Tak Priscilla SIN 497237701


backdoor
Previous postings on FAcebook. @facebook. com">Lun.yeetak @facebook. com



It is the summer days which these people want to promote '' insect bites'' product again. So they walk by, and sprinkle glue and ''attractant'' powder onto your legs so to attract mosquito lava biting at night.
It is hot days and I changed into shorts... so they are doing this to me again. Or adding glue and attractants to my tap by rerouting the pipes to the basin above my room and have everything drain from the basin to my fresh water /hot water tap. People are not as good in nature nowadays. Or they have colored legs and using my ID cards and do not want me to show my legs? Living at the less affluent side of town does have some inferior attributes beings giving you slander using the chip broadcast, and trying to drag you down with them by ruining your appearance, for these are using your ID cards...
and cannot stand real ID holders in any way better than they are...

Tak

************************************************************
The Li sons have been trying to steal my entitlements. They can do adult cloning, that cannot do veins , aging, deformity, moles and hair, broken teeth with roots intact and wear and tear, and the clone ones are thirty years younger looking than I am and with perfectwhite transparent skin.. Please do not award anyone my entitlements. Thank you. Regards, Lun Yeetak, Priscilla SIN 497237701. ( UP to present, I have not signed any delegation forms with any lawyers yet, if anyone got a look alike me signed one with you, please come find me in person let's talk. I am everyday 5pm at Chinatown plaza 180 Keefer St, lobby shops tables where herbalist, shoe repair, happy hair styling shops are. I am with a cart of BIG nylon bag, black horse logo cap and a blue with white heart shoulder bag in a black bag. Thank you. )
Tak

*****************************************************************

My at holiday inn 97 Jan in San Francisco... and my parents Lun Chun Yin and Fung Siu ling's wedding. Bridesmaid is Teresa Fung Pui Ming mom's cousin. ( Mother of Bosco Lam and Peter Lam To Sang and Amy Lam May gee.. )

https://www.facebook.com/photo.php?fbid=2147304915067&set=a.1554835183694&type=3&eid=ARAGmr0ls1IG-iHs4iZedKAq87Q8Polc9T4km2aqYsKpTEN4_3nUGR8WJbrkBTr5t2SUGsI1WH_3nzgA

*******************************************************************

When I covered my eye crest with banks 7 year ago.... I look like when I used to be. The acupuncture doll act on radio frequency can sunken the eye by reducing blood supply to the eye area to make the crest appear.... of course age will do the work too. I look much older with a broken left cannine and missing teeth. What to do if I hate dentist and no dental plan for 20 years and a place with eateries adding pollutants to weaken enamel?
Thank God there is '' simulated teeth'' for 30 bucks if I need to look nice. Hahaha...I dont work with my teeth.

https://www.facebook.com/photo.php?fbid=2137970081702&set=a.1931529640820&type=3&eid=ARDOH6kjktw93Xgi60koL9BXEOKUmlSduYAhOuFkAFrNyV5vgzcQhb0TjhqZhklKsH1JoEWCw79Mb-IE

************************************************************

5pm, everyday chinatown plaza lobby shops area where shoe repair and HK happy styling shops are. If lawyers want to come find me. Cannot hear chip talk clearing, there is a blocker chip at back of head.... inserted when I was in my sleep somewhere..'
Tak
********************************************


I will be again at UBC Learning Exchange tomorrow around 3-4pm as usual if the venue is opened for the public and not closed for private or field trip functions. See ya there if you want to come to find me for an interview for a job, or help me get out of this place where I am in soft detent.
by those who read my chip. I need the same chances to work, life and justice as anyone else....

Every day 5pm I am at Chinatown plaza '' mall lobby tables'' where Chinese Herbalist and Shoe repair concierge and HK styling Shops are.. with a cart of BIG nylon bag and green box at bottom and a black Ferrai cap. I cannot keep things home trespass and pollute have not ceased.

Tak
****
Break whatever green lines to my body and head pls, these are from acupuncture dolls working on radio frequency from those Chan surrogates of George Li Tzar Chi. They are prime suspects of murderng my kin and papa in E. India Dec 2016. Using my face by plastc surgery and stolen expired HK / Canadian passports from my premise. They trespass with a crystalline key moulder since 2004 and have been chip reading me pretending to be nice and caring and even cheated to get paid by authorities who are too busy to read my chip to keep safe.

Everything with Li is about radio frequency, if you got a radio frequency blocker, you need not subject to their manipulation and black mail.

Li uses me to acquaint my landladies landlords
for business and other theft activities by their surrogates via espionage with the chip reader. These read chip to play soft detent and they are those groups that wall property owners between walls. Set an alarm with the chip reader if there are cars approaching the premise with bricks and concrete and anyone with bulging eye lids shorter than 5 ft 8 inches inside.

And also if anyone entering the house... your look alike kin or servants. Li can do plastic surgery to look alike by inserting cloth structure under skin. of face.

This group of surrogates also do Mau Shan witchcraft to capture souls for black mailing.

Use the chip reader to scan anyone entering the house with things under the skin, suture, and a symbol of a dot and a circular comb with sharp spikes and a name beneath. The name of such person / soul will be prevented to reenter the body after they are murdered. this is no longer they person you know. Walling people in to starve, do not have a scar so they can use the body...

They use this trick to have accomplice inside the premise to let them in to wall in the rest...

Tak

Tak
*********************************************************


backdoor
The UBC Learning Exch venue at 612 Main St. Van.BC
is closing for next month for Renovation.

Please go to Chinatown plaza 5pm lobby shops tables area to find me if you want to see me.

I will try to be online with my laptop but reception is never stable with the local city's wifi provision.


Tak


backdoor
Starting next week the UBC Learning exchange Store will be closed for renovation for a whole mont! .




But I will keep my presence at 5pm at 180 Keefer st. Chinatown Plaza lobby shops area the tables there every day. If you want to interview me for jobs, and also find me for stock analyst jobs etc... Sorry I used to have an office but keeping the cost is just too much. Self employed people need to cut cost low as much as possible for you do not know when you next pay cheque will be.




I also do accounting jobs for firms. (partime) if any owners want to clean up their income statement or want their balance sheet balances! Hahah. .I previously worked for banks and big lenders if your statements want to look presentable to match their requirements. I also do stock analysis and company prospectus writing. Freelance writer for Research firms in New York.




Tak


backdoor
My comment posting to congrat Obama's happy birthday today...

Happy Birthday! Hope you take care of my papa Jerome Lun well, he is targeted in INdia.. our plague from George Li has not ceased yet, they are still using the first clairvoyance family 's identities for money. And I am in your crystal that says '' 911 and tsunami''. Below is a line which states my address. Dont let people change it to a '' new '' one which Chan Lai Nar - murderer of my papa in E Indian Dec16 is inside for George using her chip frequency to do the crystal. Please reunite me and my family, wonder where mother is or she met same fate as my papa. Li can pick up any bodies from any mort around the world.. Pls and thanks. ( NOT screw you) for artificial intelligence in the chip readers they use can intercept and change everything I say to irrelevance... if you are monitoring yoru subjuects with rf chip readers, you may wrong alot of really good ones and mistakenly trust those Russies and Red origin people,.. Ah George Li's second son is still using your voice to chip talk to us and faking power, These chan's in Richmon BC Canada - Sorry Trudeau failed to exile them, they also use synthesizer to speak in another 's voices to fake connection and fame. Please reunite me and my papa Jerome Lun ( war jack ) and if possible, also Gemma Fung from 53 Tai Hang Rd 4/F Causeway Hong Kong from 1950s- mid1990s. Oh, Li stole donation of warjack to my papa's artificial organs. My mail box is never exclusive and a bunch of people still soft detent me in vancouver. BC Canada. https://mugmug222a.wix.com/bettersongs2sing


Tak


backdoor
REMEMBER UBC LEARNING EXCHANGE AT 612 MAIN ST WILL BE CLOSED FOR RENOVATION FOR A MONTH.... DONT FIND ME THERE.




ONLY COME FIND ME AT CHINATOWN PLAZA 5PM. WHERE SHOPS LOBBY TABLES AT CHINESE HERBALIST, SHOE REPAIR, AND HAPPY HAIR STYLING SHOPS ARE. I EAT THERE AT THAT HOUR BEFORE MALL CLOSING.




THIS MONTH 'S ROUTINE MAY BE ABIT OFF. BUT SUNDAY AND SATURDAYS, I M ALWAYS AT CHINATOWN SO MUST BE AT CHINATOWN PLAZA AROUND 3-5PM.




IF YOU ARE RESPONDING TO LONG RANGE RADIO FREQUENCY CHIP READERS PLEASE CHECK THE ORIGIN OF THE VOICE BEFORE ANSWERING. THESE CHINA AGENTS WORKING FOR LI ARE AT RICHMOND AND MANY GOT MY FACE BY PLASTIC SURGERY TRYING TO STEAL MY CHANCES AND LEGAL ENTITLEMENT.







I M WITH A BIG NYLON BAG ON A CART WITH A GREEN BOX AT BOTTOM, WITH A BLACK FERRAI CAP AND LIVING AT CHINATOWN VANCOUVER BC CANADA. 237 E HASTINGS R308 SECOND ( LOWER ) FLOOR.




THIS IS THE PLACE I CAN AFFORD i NEVER TRESPASS WITH A CRYSTALLINE KEY MOULDER. THESE HAVE STOLEN EVERYTHING FROM ME SO THEY LOOK ALIKE '' KA YEE''.... MIND YOU THOSE CLOTHINGS ETC ARE 20 YEARS OLD. I NEVER AGREED TO COMPROMISING MY IDENTITY CHIP'S GPS AND MY PROFILE.







link [MUGMUG222A.WIX.COM]




TAK- LUN.YEETAK,PRISCILLA


backdoor
Some fat b**** with pink trench coat and black glasses ( the kind I had in the 90s) was at church making wind to my back of neck and t shirt ... it smells menthol and it starts to feel cold. Shes an Asian. Hopefully not using my ID card. This type of pretending to be ignorant and naive wicked people are all around town nowadays... and using some agent tricks to soil an pollute peoples's skin or face or ruining real ID holders' peace.
This is a good area church that I am attending, do not expect this type of people and treatment.

Well, need to take some water from the fountain for my tap water passes through somewhere else before reaching my tap at home. Tricks of pollution involves trespass and inject glue/ paint and smelly stuffs into tap, punching holes at walls to reach pipes inside and make holes there to add to it, and weilding to change course of tap to other people's basin first then to your tap... Throwing Toluene into the water tank and asking residents to buy water to drink can be a great idea...

Tak


backdoor
https://mugmug222a.wix.com/bettersongs2sing

I am at the big downtown Vancouver BC Canada library at present, later do some shopping and at routine Chinatown plaza on 180 Keefer St. around 4:30-5pm if you want to see me. I do not use phones any longer. Too much AI is not good as if they hate you, they can sense you with a heat sensor using your handset remotely and every photo you take makes you look like 10 years older with widened cheeks...and sunken eyes. Not only this, the home alone 3 movie has something which can really happen. AI can detect which number you called and have the people's voices of that phoneline talk to you. So you think you can really call the people you intended.

And have your calls forwarded to empty line so your relatives and employers always hear ringing and no one picks up.
Or have your calls answered by those stealing your identity and stealing your job calls.

Some appear in police uniforms when you call 911 but male officers should be taller than 5ft 6ins....NO badge, NO guns, and in a big bumper car ( acquired via auction? ) looking alike those police car under cover.

Emails are better but you have to catch it fast before anyone open another page of the same inbox browser to erase it, but it is better at least no one can forward emails '' to an empty line''.

IF someone can speak in your voice... alot of things are never safe. Say for example '' phone banking''.

IF the phone can store your handprints, banking information, and CPU chips can always be '' duplicatecd'' ...

Dont say I am paranoid, but particulars can fetch alot of money....

Tak