771200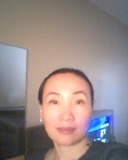 More Pics


Vancouver, Canada
Joined: Dec 2007


backdoor
Thank you Sawdust.



I forgot some of my kin that also are worth repaying.....


One is Josephine Luk which @facebook. com">Lun.yeetak @facebook. com befriended.
Other is my mother. but I wonder if she can ever be out of Li's claws.
Or can one tells if shes is really my mom or not as Li always make replica's to cheat for people's favor towards the real one.

Josephine is my great pal since 1970s. She is a nurse at Royal Columnbia. Wonder if this one is real or not that is still around or she has a loan still so she cannot be murdered yet.
If the foundation operates clinic for Tag removal, and resurrection, I would like her to be in management.
Or if she is retired, get her a touring package every year. ( budget 6k)


The other is my mother, she has tons of money with Stanley Ho, never give us ( Lun family ) one cent. And did a lot of bad things to my papa. And use her children to pretend nice.
Only if Stanley Ho has swallowed her money and brother Albert and resurrected papa are not taking care of her, ( proven poverty for 2 years ) then there is an annuity for 90ys with investment of 1million USD. She always has old age pension by Australian government. She is a citizen in both Japan and Australia.

So a sum has to be set aside for my kin.
I like to set up a foundation:


1. To donate funding to Scotland yard to travel across the globe to rescue people in life danger and police can not help out of political issues - like China agents are doing the job and police is funded by Chinese government of Hong Kong.
The Chinese agents and li are doing this all over the globe, sandwiching property owners between walls. And disable their phones, so how can these call for help? They can only tap the walls and have those read their chips to know they are in danger.
- to rescue those who cannot use phones to call for help, and in life danger.


2. To resurrect: a. those who are bread winner ( first in line up) of the family. The family will fall in deep distress if they lose this kin. b. others that their kin cannot lose them.

3. To remove rfid chips and tags that are inserted without consent.
England got some of these clinic but it is not on the internet and a lot don't know how to remove them. Put an end to those communists agent's espionage and theft and scrutiny and blackmailing.

1-3. needs to collect the amount of cost plus 5% interest from the aided or patient. This is to ensure the foundation funds is not depleted by foundation runners benefitting their pals.
And more and more people can be helped.

Sawdust, the amount which PCCW issued to a fake plastic surgery look alike me is 17million USD in 2013 in Hong Kong. I am in Canada since Feb19th,2012 and never left since. I was only out of Canada in Autumn2011-Feb18th2012 was in Hong Kong. Never travelled with expired passports, and never been to India, and other countries.
Last in Australia was since 1999 Mid Autumn Festival.
I had been in Canada since 1988, travelled for short trips to Hong Kong in 90,96,98 and San Francisco in Dec96 and Australia in 1999.
Stayed in Hong Kong 98-2003July and was in Canada 2000 to report tax.
I was a frequent air flyer until I lost my stable employment.


Chan is the one using my face and expired passports to murder my kin. George wanted them to replace our family so that his father Li Kar Shing need not compensate us the promised sum of 10 million US - agreement between Lun and Li in 68. I love my kin very much.
By my papa Lun, Li got warjack arsenal business.
See how Li ruin my name?
They murder my kin and use witchcraft Mau Shan resurrection to steal the body and everything with Chan's soul occupying the resurrected body.

Now these chan and other communist agents give me so much trouble everyday by trespass and pollute and vandalism that I have to tug out a cart for convenience everyday I go out as if I am homeless.
Wonder if they are ''instructed'' by the Li.
The contract agreement between Lun and Li family has expired. They havenot paid us the promised sum. So it is one of the issues on the contingency legal service list that I need.


I think housing should be Government's duty I have told Ho who is reading me about a scheme to build affordable housing lease to own and partly sold directly for cash to build complex with square footage according to market price. Budget is 400 bucks for 15-20 years payment so selling price is 100K. With consideration a sum is set aside for maintenance fees per unit so buyers are maintenance fees free for first 5yrs and written legal agreement to behavour codes and number of people living there. If someone deliberately ruin the structure or common area the fix fee will be deducted from the sum set aside for their unit, they have to pay maintenance upon such depletion and if they cant, the builder will take over the apt with or without compensation.


All pipes are outside the building wall for low cost maintenance and water should be directly from the main. NO tank.


The apartment value decrease as time goes by if for selling. For the term of usage is mortgaged and the land rented from the owner of the land. property tax will not increase hence and people can pay around 50 bucks per month to property tax for value of 100k home.. The bank is okay with the mortgage like this like lease equipments.


The rental assisted can finally own a home after renting for 15-20 years. Either bank is doing the mortgage or builder is doing the agreement. With 450 a month the ultimate answer to eradicate homeless that the Government can afford for its citizens.. Lowest income allowance is 375 on rental subsidy and 310 on grocery. You can bike to eat at the shelters or buy from cheaper supermarkets. You get better chances to jobs when you are housed.

Builder can still profit with such a price. Bankers got business...
and people got homes.

Tak - Priscilla Lun Yee-tak


backdoor
If anyone knows her....

Seeking for Bonnie Tong Tin Bo worked for Smartone telecommunications in HOng Kong in 1990s.

Need details on son borned in Hong Kong yr 2000 Prince of Wales Hospital Shatin father by my ex David Lau.

Another single mother details needed.
Kao Hung City Taiwan Kao-Min road, Ms. Lau Sin Ling
and Son fathered by my ex David Lau born in the late1970-early80s..

Another single mother details needed,
but this one vanished
St Paul Secondary who also mother a son by my ex in late 1970's.
This one vanished.


Tak

Tak


backdoor
Almost time to go home.
Got a hot chocolate... and people lip talk to me there's glue and shix inside...

Won't deter me from buying it.
Get some vinegar to drink later de-bacteria and de-glue. Period.

Where can we get unpolluted foods and drinks nowadays?
Is it if we afford to eat out, then we should be penalized and be given polluted foods as a negative reinforcement?

The guts to live full and be happy.
Ignore all these '' threats'' by the chip,
and beat these a*****es who try to boss around and make you disheartened.

The country is full of these illegal stayed and they want our identity cards and by driving out the real ID holders they think they can use our ID forever. But the flow of people in and out somehow got to '' sediment'' somewhere...

When you no longer afford to move away....
When you realize what these people do to your life....
YOU fight for your rights, and happiness.
YOU give them back what they give you.

Instead of sealing a house, demolish it right away.
So no trespass and occupy by these illegal agents.
Normal people just crouch on the street if they are homeless
for they do not know how to reopen sealed houses..
And these are the ones making a lot of homeless here by depleting people's savings in constant trespass and pollute and vandalize.
When these victims lose their jobs, their days able to keep the place is numbered. Then the property can be sold at foreclosure or be confiscated by the city if the property tax is in arrears....
Then another generation of new comers are expected to afford the place for these bring in money for down-payments are hired.
Or are the human traffickers give them the sum so that they are let in by customs and the money is never for down-payments of a place?


I wont buy an ID card to live elsewhere and be penalized when I have come back. Period. Borrowing and living with someone's ID card in another country is never a permanent solution.
The solution is the kick out those who try to kick you out of your right of abode's country.
And get back what they harvest with your ID card to borrow or work.

Give them what they give you: ' break your heart and break your bank account '.



Tak


backdoor
Was at the Bank CIBC Chinatown Vancouver..

Someone passed by with a winter cloth Russian cap and black coat
sprinkle something onto my thigh ....

Fishscent he muttered and he said he and someone are using my Social insurance number.

That son of a b**** in 221 E. Georgia 6ft5in voice read me with a chip reader said someone got our door keys....
They copy that with a crystalline key moulder just have to stand at your door for 2 mins. ( inject into keyhole and wait for 1 min to dry)
He said we break your stuffs.....

I already told the neighborhood if someone filmed anyone trespassing my place and filmed this one got beaten up, there will be free drink.

This guy is 6ft 5in, but thin as a twig 170lb approx. He bought an English name to live here, he is from Russia..
Another weird face with cloth structure beneath the facial skin.
By Georgie. ( George Li Tzar Chi )
I thought the Russians hate Li for Li always steal their ideas and technology.... this one is working for Georgie to ruin my name
accomplice with those bulging eyes Chans that do guerrilla movement for Georgie to win papa's affection all over the globe.
( What China did to property owners during culture revolution... )


If you got bulging eyes other than what you are borned with,
the original one died and Li insert '' this bulging eye chan's members'into the eye socket '
If your eyes are seemingly smaller, that is another group from Cambodia where Li developed that is doing the guerrilla movement for them.
And use mau-shan resurrection to insert Chan's soul into the body.
You have to get rid of everything inserted not your DNA to drive these out.


The previous group left and now some Vietnam or Cambodia chicks are using my profile and Identity card and they openly scan my chip at the ear at CIBC. this one is long hair cover armpit and as short as I am.

I got insecticide on my pants..... and some mosquitoes bites at night wont kill me.
Some old and a*****e (lo E butt - in Chinese ) just affect their own ethnic groups' name.




Tak


backdoor
I try to online police reporting....

Again, they encourage you to use a phone...

When I pick up a phone to call, someone use chip reader to break the reception.

Someone left some white powder tip part of their shoe print right at my door on the carpet and constantly there has been trespass and messing up.
Someone messed up my walls making cracks in there and inserting bugs.
I creamed them using a lighter, and I got insecticide to make them fall out of the crevices.

And someone stole and stole my colt from underground garage of my old apartment building at 735 Don Mills Rd, paint it dull black and drove that to Richmond BC Canada. Still with my license plate on it. (AAED 673) Obviously these got to do with those Chan's that surrogated for George Li - my estranged cousin. These Chans got history stealing my family identity in Hong Kong since mid 90s. They are chip reading me to follow around and '' stealing from me''.
I wrote to RCMP Ottawa about them.
They are still chip reading me from Richmond BC Canada.

11240 Daniels Road Richmond BC Trespass and occupy numerous flats.
1620 Alderbridge Rd Richmond BC
4040- 4060 Sorenson Cr. Richmond that '' round about '' trespass and occupy sealed houses to chip read people.
221 E. Georgia St. Van. BC Canada
My building on the 5th floor. (Rm504) A white moustache man related to this family picking up my mail as well.

Please bar these address from reading me. Thank you.
Break any Green line from their acupuncture dolls from reaching any parts of my body. ( cause depleting of blood to targeted parts and organs and bloating )
Please report to police for me. Thanks. ( Those who are not chip read by them )

Thank you.

Yesterday, the cleaner deliver my mail to the door, it is from Service Ontario. I apply for application for a marriage certificate so I can apply for divorce.

Guess it has to be approved before I can have my mail....
Filter before giving to me... I don't find that on the table of the TS society where everyone picks up their mail from the common mail box.


Tak


backdoor
Another one by stargate....first time I sent to this lawyer...

*********************************************


This message was created automatically by mail delivery software.

A message that you sent could not be delivered to one or more of
its recipients. This is a permanent error. The following address(es)
failed:

@murphybattista. com:">asw @murphybattista. com:

SMTP error from remote server for TEXT command, host: mailhub2.stargate.ca (64.253.129.101) reason: 554 5.7.1 This message was blocked by the Stargate BlockIT spam filter. F
or help, please Forward the incident ID 041Ndytoo to spam-admin @starga

te.ca.



--- The header of the original message is following. ---

DKIM-Signature: v=1; a=rsa-sha256; c=relaxed/simple; d=mail.com;
s=dbd5af2cbaf7; t=1578792867;
bh=ebhs9FlcAqxzoa+jIMQjydaQ+002sM7lW/DOesOXux4=;
h=X-UI-Sender-Class:From:To:Subject:Date;
b=CSh4pfHP6whfDpIJhMslUxH38SfFtYKkvo0KyRd9Q9BV7cXUCDqPVTCmu9xqNZxTM
bvNkyPooPCbwtWvECW6hB5QsAmx9yLLwMcTQgTMujGnaSPX/aCnSngxqAxt1X5ByZ4
1HnKIk8EpvD+CVB8fcqYF0B32Rv3gV+HkBafCLDQ=
X-UI-Sender-Class: 214d933f-fd2f-45c7-a636-f5d79ae31a79
Received: from [24.244.23.181] ([24.244.23.181]) by web-mail.mail.com
(3c-app-mailcom-lxa16.server.lan [10.76.45.17]) (via HTTP); Sun, 12 Jan
2020 02:34:27 +0100
MIME-Version: 1.0
Message-ID: <trinity-18fa3f2d-e963-4c28-8df2-277bf22b90d1-1578792867617 @3c- app-mailcom-lxa16>
From: "toi shan" <toishanvancouver308 @mail. com>
To: @shapraycramer. com,">abbas @shapraycramer. com, owl3 @mail. com, @murphybattista. com,">asw @murphybattista. com,

@uvic. ca">csandbor @uvic. ca

Subject: Fw: Seeking contingency lawyers since 2015 and
employment..https://mugmug222a.wix.com/bettersongs2sing Message board- click
[ Read more ].
Content-Type: multipart/mixed;
boundary=kenitram-a9b83106-005b-4cc6-9f65-56473d9a9c71
Date: Sun, 12 Jan 2020 02:34:27 +0100
Importance: normal
Sensitivity: Normal
X-Priority: 3
X-Provags-ID: V03:K1:SVJlkObWTJA5p/ippaov0SSPK4bt4xAktEPrs9mufcWYnNXcueJigCah8f2yScfj4t2tK
G0VVlYK/xVXJRtn3dKeWN2BMfsU7ZSWZDkCwWMhln7A7wbOgn4foQWVnMpopbSJIw/N0mV2xHL4f
paJkLPZ2t4t2IbOZdW3XNEJVQK59IU7cksA1iWwIt550gbDsNh73gVtw/bh/0K9xP2Ah/8BQZP0U
fnkGTwmXZgwM3dSq3/f8Np5luNxgVybulTORXdfT9akKDhT0fxDYPHaTzGX3I9yaPmhnucgwAPld
gY=
X-Spam-Flag: NO
X-UI-Out-Filterresults: notjunk:1;V03:K0:QD2Uz1D1Y+E=:n69Wf3jahl6WJE93fae1nC
eiSHIi35YC89uqSIJDEuP3zVhaJftVa4H4J8Njg6CxElOBdEYhjR9N4cxEcwKQatezgHlHfMV
CcIKzQUs+W1I8uz4hU0hj/0QMVgrUMMrGJ6D+8noPohd+i9z71g8M7oDwFSY2AFzVdHReXmRS
G08Q/fLKUUzoAoI56xBLljAQA2Tim0XgnTQvnssljACFqunnEUPn94pg4GlKKWS+zaVt9X7V9
/vf/D6YqjUoWSXJhIWbzJm1UvXFsU61wV2joxKI87YD1Wuvs7LFFu8L7pLhZfHNSx8vIboepK
fQ2GCN9Z9XCmZHgM1P+MySfETmXaoWgrtaHZc/Ii2sqhVG9TKIj0eYU5gaLZcRUe9gvOdKf/r
TgVSmFSFpBLZ/Z6tPjAx/t1lhQyvSVY2PIa9/hU8A9vgdp78A2Z5hnh5Jn0K5ZbFLmDk49NYE
XfpnowQkkCU9NJbf7SuT7Hxhdhrv+kky8Nu1r+TgRoZLeGL/+xNq27zg5ZXBQTQUnmtYbd1cz
YKrBvkNWKL8xCBwJH1iIbLxK0ZnUmY8/gMmYK44TgbToYEvPBj3yfYBz5mA4o9uFwO6yLqADH
TpDT1p+BqRB0wsFTjr+hL2YKMBCZ9hvDKfytLOHpAxpURjkLTBbDuHrDJP6+lJJ2u4KGARJUY
VtxQYpmFpIFNPUuCDZUsRnDvDXQDDgXdAf8JonCVyr6wzVqVs4Lmp18xQbrqGo3UoPgqTmf74
nSwAf66tWbmXaPi9

****************************************

Tak


backdoor
Around 3pm I am back at 612 Main street to use the computers there for they offer printing. I do not have a printer at home. No longer. These trespassers steal the toner or mess up the thing. I do not work there. But use this UBC Learning Centre lobby computer area and Chinatown plaza mall lobby tables area at 4-5pm to meet my prospective clients and lawyers. I am still searching contingency lawyers.

Someone told me he is Churchill reading me from UK don't know if this is true. All was well until last night he said Gemma suggested him to take 30% other than 10% he said earlier...
And wanted me to join his clan.. I pay the 10 and if I lose the clan I have to pay 30?? That is much more than a matrimonial split if there is a pre-nupital. HAHAHA... Gemma is wicked and she does not want me to be helped. We thought Churchill and I are both targeted by the LI and we are good allies...

I only wanted to set up business and cooperate as partners.
I do not believe I need to join clan to get justice in this world.
This is totally out of the developed world ideal that we and our fore fathers tried so hard to achieve.

They said contingency rates at my home country and this warded off others who might be also reading my chip and doing lawyers services... So now is FIRST COME FIRST SERVE.

Tomorrow 612 Main St Van.BC Canada is close for their own staff meeting. I will be at Chinatown plaza from 3pm -530pm.
Maybe they start putting a blocker upstairs so that people can no longer chip read me there.... maybe not.
IF you are a patron and want to see me there, do not let them
use a blocker. I am not a subject of soft detent so that these illegal around me, can use my ID and claim she herself is me.

The non profits are not allowed to chip read anyone outside the premise. They can use surveillance camera. Otherwise these venues are facilitating espionage and theft.

Tak - Priscilla Lun Yee Tak.


backdoor
Tak is searching for a probono/contingency lawyer to go after her consulting fees... if anyone can refer her one, and find her where she is at. (16% is a huge payout if succeed.)

First: G. Li, brother of Richard got a surrogate Chan Lai Nar who plastic surgery into Tak's face and stole the PCCW cheque payable to Lun Yee Tak Priscilla, ( Tak ) and cashed it with George in India 2013. Li used Tak 20 years for consulting ideas, messing up her phone line preventing her from working for others. Li never pay Lun a cent in compensation nor consulting fees. George Li people still chip read to soft detent Tak preventing her from hiring by other people. And the Chans keep on defaming Tak calling her as whores and cleaners to switch identity with those they sell Tak's ID number to...This Chan Lai Nar and Chan Lai Lay (- sister also plastic surgery into Lun yeetak/ Tak's face) got police records in Hong Kong stealing identity of Tak/ Lun Yeetak Priscilla's HKID D321396(0) and SIN 497237701 since mid 90s . Please check with Central cheque clearing database in Hong Kong to affirm. Also auditors of PCCW should have copies of large amount of cheques - 17million USD. Tak is in Canada 2013 suggesting privatisation in 2004, chip read by Johnson Li Vice Chairman all along.

G. Li did plastic surgeries to help people steal identity and residence. There are around a hundred looking alike Priscilla Lun Yee Tak / Tak in Richmond BC and other parts of the world. G. Li does plastic surgery for illegal stayed to steal residence by looking alike another resident, and assist these to chip read the REAL ID holders to steal from and hide / soft detent them. Tak is 153cm and abit round in build 105lbs, and arms and legs are NOT slender.

Second: the agreement between Li Kar Shing and Jerome Lun - Tak's father, matured this year summer and Li has not paid Lun a cent on the amount promised. Lun referred Li to Warjack and Li got Warjack Arsenal business for past 50 years amounting to 300+ billion HKD. ( 60F14 @6billion USD each). There is a 10million USD promised to pay Lun upon maturation of the agreement ( by default 50 years since 1968-71)

Third: the agreement made between Li and Lun in late 1960s also linked Li to Lam construction. Owned by Bosco Lam (they called H3 in HK). Lam receives around 1 billion HKD in construction work every year. Now accumulating to around 60+ billion in HKD, Lam should give Tak commission for this. And....

Lam withheld a sum of 6 Million USD from Fungs to Lun (Tak) by Fung Kwok King Victor in 2000 written a guarantee to give this to Tak. ( Lun Yee Tak, Priscilla Canadian SIN#497237701) A written guarantee was written up to the payer Fung Kwok King Victor since 2000 and Lam never pay Lun the promised sum. Lam was jailed in Honolulu earlier this year (2019), Fung sued him for fraud not paying the sum to Tak.. Lam is also suspect of paying uncle to frame Tak in a wounding case. Paying uncle 200k HKD for the trouble to maintain status quo in ID card money split in case Tak enters into a good world clan or married to another person the parties spliting Lun's ID card revenue would change. Lam is to big to be reduced so Li bribes them.

Fourth: Tak last saw ex husband in 2000 ( lived apart since 1997). Ex David Lau never gave her the address to file divorce. Tak cannot afford lawyers' fees of 200 dollars Cdn an hour. Seeking help to get this done. Ex has never paid her support, he got a son out of wedlock by galpal Bonnie Tong in Hong Kong in 1999-2000.

Prince of Wales Hospital Shatin. HK. - Bonnie Tong Tin Bo/Po

Also he gave my SIN /Canadian ID card to Clare Wai to use during her stay in Toronto mid90s to 2010s.

Clare got big eyes and skinny limbs and light brown skin. They depleted Tak's credit line of 100K+( RBC in 90s).Need to do this issue first. Please help file desertion& adultery. Clare was deported and police interrogated her where she got Tak's Social Insurance card.

Fifth: The court in Hong Kong reversed the verdict of a wounding case. HC-ESC4250-011/012 But Tak never received any written notice. Need the lawyer office to receive it so that Tak can go and pick it up. Clare's Wai cousin Wai Pui Yin was living upstairs from Tak at 3700 Kilby Court Richmond BC Canada in 2012 and they got Tak's mail. ( Common mail box of the same family motel). Ever since Tak has been living at premises with '' common mail box'' and she is never the first one to access the mail. And these ID thieves always got people living at the same premise and stealing her mail. This framing enabled people to take Tak's hand print. ( for ID card renewal and also steal her interest in the land holding of her grandpa's Lun Wai Ling 's foundation / portfolio of land or future inheritances. )

Sixth: There is a blocker RF chip at the back of Tak's head. She need this removed for this stops her from hearing from her kin that use long range radio frequency reader to connect to her. She needs to check who's DNA is on the chip that tagged her in her sleep and pursue legal proceeding and compensation.

Seventh: Tak was cheated to move out of her owned property by someone in city uniform banging on the door without a eviction notice at 735 Don Mills Road Apt1004 Don Mills Ontario in 2006. This person appeared in later years appeared in police uniform without a badge in Vancouver when Tak reported police. She was only given 15 minutes to pack. She lived in the premise since early 90s and the address could help people define who the real Tak is for there are others plastic surgery into her face by putting a cloth structure under the facial skin. Li is doing this type of surgery.

Eighth: Tak needs a lawyer to go after her grandpa's estate to her father ( missing in E. India since Dec 2016) Since Li can do adult cloning and plastic surgery and have means to print of Identity documents. Grandpa is Lun Wai Ling who owns a foundation in Hong Kong that has a portfolio of land holdings, survived by 3 sons and his wife since 1930s. Each survivor holds equal interest in the portfolio. Tak's father's interest was loaned to his younger brother Lun Chun Wah when he needed a mortgage to buy land in' Ma Wan' ( pronounced in Cantonese) in Hong Kong. Wah never return the interest to Tak's father Lun Chun Yin . Lun Wai Ling is a great philanthropist that his foundation donates to Community Chest every year. Please help the foundation people get in touch with Tak all legal contracts mature in 50years by default in Hong Kong. ( Tak is Lun Yee-Tak, Priscilla ) Thank you.

Ninth: Without the Lun's family consent, Li use our family's chip frequencies to make crystal. Mother is Gemma Fung -the first clairvoyance, and Tak - foretold 2 things 911 and tsunami. The crystals are like chip readers with projection function onto the crystal to show who they are chip reading. Li is trying to replace by theft, the old crystals to new crystals that shows surogate Chan family to replace the real Gemma's family. Tak, Gemma, and Jerome and Albert's Lun family ID cards are all 'classified'. George tries to replace the real Lun's family by his surrogate Chan's family to steal influence to ruling class by impersonating first Clairvoyance Gemma and Jerome to cheat for war-jack business.

Tak is the real Victoria sharing same place and birth date as Victor Li. Li did bio lab cloning in the Feb/18/ 1964 in Hong Kong to make one fetus 2 embryos and 2 different fathers of the twin that Gemma gave birth to.

Tenth: Fung Kwok King Victor is holding the compensation from Costal Hearlth and putting a lien on it for lawyers fees since 2017. Tak needs that cheque back.

Fung sue Costal Health on Tak's behalf and took the compensation.

Tak cannot sue Costal Health again. Li pay Fungs a sum each year as sales and ask Fung not to disclose who is his niece that have an agreement with the Li family. To end the circus, Lun never renewed HK identity card since 1996.
Tak is at Chinatown plaza Plaza Van BC Canada 4pm
Mall lobby with a Ferrai Cap and big nylon bag with a small cart. Close to Shoe REpair Shop. Come talk in person


LI gives Fungs and Lam 1 billion HKD in sales every year to buy a favor not to disclose who are the real Members of the Lun's family and who is the Victoria people said.
And I wonder if Fungs even use a fake Lun Yee Tak / Tak at court to sue for the compensation.


Tak


backdoor
The costal health cheque is in the General ledger of '' equipment acquisition'' 2017.

They cannot admit they are being sued.

I don't think my uncle do hospital equipment business.

The bookkeeper should put this under '' compensation''
and with the verdict filed as back up

This is a big amount, the auditor coming end of year will require supporting documents.

So these human trafficker and my ID card user stop using Lun's ID card and still want to ''spread rumor '' that they can use it.


Tak


backdoor
Sawdust:

I am requesting a marriage certificate to file divorce.
The church one does not work. ( I spent 10 bucks for a replacement )

The office needs a mailing address and a day time phone number.

Can I fill in your day time phone number/address

Their office fax number is 807-343-7459.
Can you do a fax for me and ask them if I can pick up at
the Service Canada office - 340-757 W. Hastings Street Van. Bc Canada.
V6C 1A1? And tell me which section I should go to pick up if possible?

My building mail is first accessed by the cleaner who used my Identity as I was told.

He and someone at Rm504 are related to China people using my ID card here in Canada.

Maybe that's why my daddy's affiliated cannot reach me...

My dear pal Josephine place is very far away. It takes me a day to get there for there is no bus it is a circular loop and they are in the middle. We have to walk along the whole street to the opposite side.

Last time I walked from the bus stop to her place it is full 2 hours.


I never live with her since 95.


She cannot give a day time number which someone knows English......

You know I do not use phones any longer for a few years since Telus discontinued pcs network..

They are pushing everyone to upgrade to spend more.
My handset has been compromised and someone was using my text package.
I could not send or receive any text and I hate using voice
why would I spend a cent???

Cpu of phones can be duplicated, and both phones rings, if someone follow me with a radio frequency blocker my phone never rings,
just like they forward all my calls to another line, incoming or out going.

With
pls and thanks.



Tak


backdoor
sorry Revised ...


Sawdust:

Can you ask them if they can mail it to Service Canada for me to pick up the one at Sinclair centre 340-757 W. Hastings St. Van V6C 1A1
And ask them if they got someone that I should ask to speak to when I go and pick up.

And ask them if I can fill in your address and day time phone number in my circumstances?


There is a phone number to call if you want to call instead,
1800-461-2156
The Office of the Registrar General

Pls and with many many thanks.


Tak- Priscilla Lun Yee-tak.


backdoor
Bought a pot of daffodil...
I remember similar ones with white flowers were always mom's favorite
she put it in a pot with water during Chinese New Year.

We rarely buy those peach trees unlike a lot who wish for romance.
These are expensive and lots of cleaning to do, as the petals fall onto the ground and our dog would bite at the bottom and tear the whole tree down with the vase.

Another year another wrinkle, and don't know when Lun can find a contingency lawyer. There is still snow on the ground and she still has to tug out a heavy 2 wheel cart for anything left home will turn cold with coolant and slashed....

There are a bunch of dirty vagabonds who take money for mutilating people 's well being so that they return to place of origin.
They trespass and break and pollute.
Facilitating sales they say and also getting free second hand inventory for sale. Airline tickets and properties turn over gives a lot of commissions.

We are all human guess we have to tell others what we expect of them, and not always allow ourselves be '' led by the nose''.
People always do and say things with a motive and often this is a selfish one.


Getting rid of your worse half is a joyful thing
for there is one fewer person to abase you for gain.

If there is nothing for you in a relationship, get another one.
It is like holding a knife, one holds the sharp part the other holds the handle. If one always insists to hold the handle, the other should quit. Bleeding of the hands would stop, bleeding of the heart would take a long time to heal. Once it heals it would be hardened and not as easy to be hurt again.



Tak


backdoor
Divorce and marriage are 2 people's business.
Why would we need to have '' permission '' to do so?

First getting married we need to get a permit,
Last getting divorce we need to get a court permission.

Just charge us for the handling charge to fill in the database.

That should be good enough.
Cannot imagine Canada could be this '' controlling'' in the mindset.
It looks ike 1700s to me especially in a lot of man's attitude towards how women should behave.

We do not obey, just respect.
Even Princess Diana changed her oath at the wedding from
Obeying her Prince to '' Respect''

Diana is of royal blood not like some sluts that do everything to marry up. And yet still try to destroy the person whose profile they are stealing to use to look good. They use their prince's voice to lure for an answer from the real ID holder and use apparatus to come out in their voices to please. Once they got their prey, they blackmail these princes to be further harness.

Get these so called princess off my back I don't care if George Li is introducing them to the royals or not. Li clan feeds on matrimonial money and lure the rich and famous by providing resurrection and high tech protection devices. But this is a trap to drain the royals money into their pockets. And the protection devices never works if it is dealing with Li's affiliates that do harm to the royal households.

George Li is elder brother of Richard, my mother's family got afew aunts married into the Li family. So strictly speaking we are cousins.
But I never agree to his excuse to do murder and bad things for money.
He and his brother can leave the clan and live modestly working not for their papa but for other people.

Some of the Royals are chip reading me and my family ever since I was a child, mother Gemma is first clairvoyance. They called Fung 5 by the Chinese. If these princess do not like their man to be paying attention to another female, they can ask them to quit.
There is a reason why they are still chip reading us. And I appreciate if they thing that is a right thing to do rather than keeping a party loop to get mother's clairvoyance for free.

A lot of people chip read me for they are stealing use of my identity and borrowing credits. They used my ID number to borrow in the past and fear that I would report them. So they need to discredit me first.

We are all big brother monitored. If you hate what you did in the past you should start doing something noble and nice to match your status now. Love grows to be conditional as people grows with age.




Tak


backdoor
My uncle sue the hospital for they try to label me nuts to dampen my choice of saying no to surgery.

For those who want to use the formula on me and claim victory all the time as she lip talk to me as she pass by...in order to continue using my ID cards for sale and money.

We got a compensation.
The hospital has to hide its failure by penning the compensation as equipment rental. My uncle does not do equipments. Opening a OK convenience store doesn't need millions at the hospital.

It is time for these unqualified illegal stay b****es to use another ID card to stay here, or be honest with those they are dating.

Stop using my ID card. Tell the hospital they cannot sell the database to human traffickers and turn all ex-patients to long term sickness to sell their ID cards without police interference and grow head count funding from the government to their partners running supporting non profits.

Li got a lot of people working in our hospitals, go and kick them out.
Our cast away organs are not for rework and resale at other countries.
George has abunch of communist origin agents white or yellow working for him. And he get these accredited to work at our hospitals for benefits.

Tak