boobagins

Silver_Lining


Happy Valentines day.

DorkySupergirl
I'm not sure if you heard about this but thought you might be interested.

link [ca.news.yahoo.com]

Quite sad.

boobagins
You Scottish Alpaca, you put all others to shame.

DorkySupergirl
I'm currently reading about the students who charged the car with Princes Charles and Camilla. Apparently a protester yelled, off with their heads.

With tensions running so high, it does not take much for people to get into mob mentality. People are more prone to do things out of character in a group of people.

I understand the frustration but I am really sorry it had to turn into something like this. I just hope this is not get in the way of what the message for the protest is and people still hear and listen to you guys. I would hate for all the work to be ruined by a few who decided to riot.

DorkySupergirl
Do you know what caused it to go from peaceful protesting to full blown riot?

In the news clip I saw, it appeared as though police were hauling away some students. I had no idea it had turned into a riot so I was a bit shocked when I saw that because I thought everything was still peaceful.

DorkySupergirl
Guess what was on our news today? I only caught the end of it but our news was talking about the student protests in the UK about tuition. It was pretty cool because other than our BBC news, we never get any news about the going on in the UK. They did not specify where, other than UK.

boobagins
I think my face needs to be on your page!

treebee
Happy Birthday I think!

x_Laura_x
Q

DeepRed
You got yourself banned? You silly c***


SpoOny

nice one
I think I've found my new temporary favourite song


SpoOny
go to bed, sheep shagger!


Silver_Lining
Probably, just wondered


Silver_Lining
Some girly book, you ever heard of confessions of a shopoholic? Well, it was a book out of that series

Silver_Lining
Ok, I was reading a book, and there were some Scottish people in it that called a drink a titchy and ho was water. Just wondered if it was supposed to be a Scottish think or just something they said.

Silver_Lining
Do you ever use the slang words titchy or ho?

Or have you heard anyone saying them in Scotland?

x_fighting_girl_x
O...Thanks for add...


Justanotherfont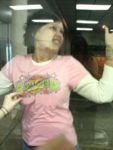 Just wanted to wish you a Happy Birthday! Hope you have a fun one!

SpoOny
Happy Birthday


Justanotherfont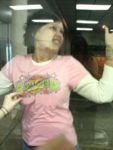 lol think Satan saved the one for Robert Johnson! b/c he was a god! Even Alice Cooper got the left overs haha I kid I kid
But anyhow.. Hello there


KAMPA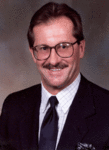 Oh! it is in the jokes forum!

Allyson

Allyson

KAMPA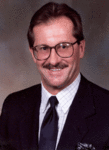 Thanks jmo!