"rocks the casbah"

gasolinerainbow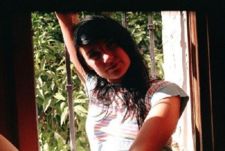 More Pics


sha lalalaa..., United Kingdom
Joined: May 2005
well...im selectively patient.. umm..i like to sing and play my banjo as th sun sets..and its rays caress th soft tranquil ocean....


hmm..what to say..*taps foot*..well im overall a nice person,or so i think.i guess im pretty quirky.il probably be really quiet when u first meet me and then you'll find it really hard to shut me up lol.i also have a mild addiction to tuna.
umm..i like cheese too.and anyhting spicey.and i am an insanely good chef lol.
i tell bad jokes and then i laugh at them.
mwhahahaaa.

im also clumsy..i like to laugh til i cry and i like to sing.i rarely care what people think.i have a highly addictive personality hence the tuna obsession.and mullets.well..maybe not mullets..i may have to rethink tht one.im pretty uncool.which is cool.i also like flowers :D..
i also know stupid random facts.

i really hate being bored..

i love music and traveling.....


i fear...the unknown.
and probability&statistics, also linear algebra.
you..

Add comment | View All

iluvitar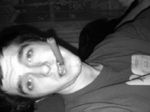 whoa!
i forget about it too. but then i remember u!.. kinda ha
ive been pretty good howabout urself?

iluvitar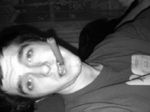 so u dont come on here anymore huh

iluvitar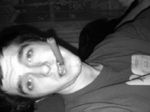 u have a myspace or someshing like that?

iluvitar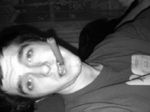 yos g... u should talk to me again.

Shug

Shug
Wheeeeeeeeeee!
:3

alexkidd
howdy howdy,all's well in me land.
any news?

iluvitar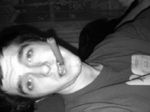 hows ... europe going?

Shug
I don't deserve any love, Gassy!

Hope you're Weller than Paul.
x

Shug
You should call him 800!


Erlend
Happy birthday!

I didn't make you a cake, but at least I didn't eat it.


Shug
Happy Birthday, cheeky-chops!


iluvitar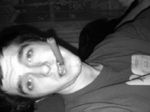 yos

...whats brown and sticky?

tokuku
a pleasure

so hows life?

Shug
BOINK!

iluvitar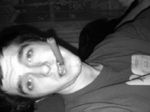 GOOD! good muah ha haa ... im good.. lethargic and sleepy

how about u how u doin lady?

Shug
Oh, I've been lurking around here and there, Gas'!

Hee-hee!

Erlend
Hallo!


Erlend
Rawr.

Erlend
Cookie indeed.



I don't even know what that means.



Let's try again: You're the cookie to my...

*brain shutdown*

GAH!!!



Hugs are all I've got at the moment.

Erlend
g'night hot fake Santa hat Sha lalalaa friend


iluvitar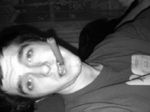 wow yur on...wierd...how are ya?

iluvitar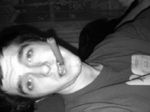 holy crap! thailand thats pretty freakin neat... maybe ill come visit..how long are u gonna be there for?..


i joined the navy so... its very possible so lifes good then eh? i love good news

i cant believe that though, its definitely not the average job..


i know we dont talk much
but your one of the coolest people ive met on here
just thought id let you know... im out of time. im sure ill talk to ya soon

good to hear from you.

alexkidd
nighty night


sweet dreams you


alexkidd
hmm, i went out to the pub, but i came right back with chinese right after saying hi to some people that needed saying hi to cause i was out getting ridiculously drunk last night and i'm tryna save.

than i fed my ducks and ate my food which was tasty indeed, and i started watching v for vendetta


which is looking pretty good.

nice wonder woman by the way.

Add comment | View All
writing (959), photography (475), books (359), guitar (279), camping (266), traveling (199), painting (178), chocolate (73), mountains (13), snow (12), rainbows (11), music in general (5), bob dylan (5), the sky (5), .. (5), boots (4), hats (4), anatomy (3), italy (3), foreign culture (2), t-shirts (2), batman!, anything lemon, unique people, being late ........music. ..hmm..i know ive forgotten plenty more..but dont hesitate to ask :-), beanbags, fizzy water, skirts, amsterdam, finding things, sunny days, th care bears(they rawwk), ooh candles(of th strawberry variety), being early, gasoline, glastonbry, smell of freshly cut grass, anything turquoise, anything multicoloured, th doors, *friends*, hair bands, people watching!(am i weird?!), art(although i lack in patience),