"Really? :)"

Tailkinker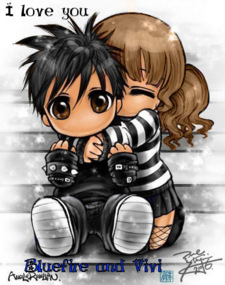 More Pics


WorldOfDarknessQueen





My Backpack, Michigan
Joined: Mar 2009
Moved back to Kalamazoo now I plan to take over the world
Lots of cool people who love to talk.
Add comment | View All

sAeGeSpAeNe
Chin up, friend!

sAeGeSpAeNe
Don't be confused by my confusion! I was reading what you had said,... I thought, last I had understood, was that you were starting to work for Pfizer.... But, now the story is that you are hoping to start... I just can't keep up with the flexible nature of the jobs-market, and find it difficult to segregate the truth from fiction... Tia, right? Well, keep those updates coming!

sAeGeSpAeNe
Well, good morning to you.... But, if the other half is at Pfizer, who are you?

sAeGeSpAeNe
I missed you earlier, due to a cloud of nebulous nitrogenous gas being emitted from my broadband modem.... I finally have got it to work (again) by patching my 'puter through my wireless router (with wires!). I am stumped, yet delighted to see that you are breathing and spreading joy!

sAeGeSpAeNe
What ever are you speaking about?

sAeGeSpAeNe
Happy Easter!

It would be risky, sending you guys some Easter Eggs in the mail, so I thought, if you could just be a little patient, and wait a while, this may be all that you'll need:





Uploaded at Picoodle.com

sAeGeSpAeNe

Ho! Ho! Ho! Merry Christmas!

SimplyxComplicated
a little of this, a little of that.
Im living in Western NY, now.
LONG story there.
But, to put it short, family drama I didnt want to deal with anymore.
So I basically ran faaaaar away.




Whaddup with you, missy?!

SimplyxComplicated
Whaddup, stranger o;

sAeGeSpAeNe
Hey, sweetness,... you've seen fit to arrive!

sAeGeSpAeNe
I just got back from a drive north (upstate New York), and I will have to go back again in December...

Maybe I'll wait until you and Dan are ready to accept visitors, and surprise you! It would be helpful if I knew where I was going...


sAeGeSpAeNe
When will we share a beer, and reminisce over a handful of peanut-shells?

sAeGeSpAeNe
Well, look at you!

sAeGeSpAeNe
Congratulations to the two of you! If you have any questions about tearing things down to build then up again, let me know... I can be helpfully verbose, in that regard! Let me know of your address, and I'll send you a Christmas card.

sAeGeSpAeNe
Good to stare into your avatar's eyes,... I should go have a shot of Irish Whiskey, and poof -- there you will be!

Any report-able news of late?

sAeGeSpAeNe
When are you going to hold still long enough so that somebody might pinch you?


plebian_angel
I've turned into an early bird. I blame a certain brit for that


plebian_angel
Sounds like a good morning

I got to work at 5 this morning, so I get to leave at 1:30

Of course, it's humid and sticky out already


sAeGeSpAeNe

plebian_angel

Kinky..so sorry I missed you. I miss you


sAeGeSpAeNe
Well, you guys have yourselves a blast! I've got to go find some dinner. Later, I hope....

sAeGeSpAeNe
I had to take a phone-call, and missed your arrival! How are we?

Mysteria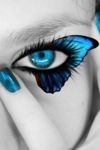 I'm not the same person I was when I met you nearly two years ago, but then again, I am.

I've had ups and downs, but who hasn't? All is well with me. Thanks for asking and don't be a stranger.

Mysteria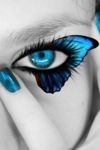 I'm happy for you two. Tell him hello for me.


Mysteria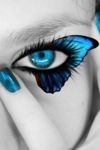 How are you? Still seeing Worpd?

Add comment | View All
music (3850), reading (2039), cooking (434), camping (266), walking (167), gardening (155), hanging out (69), crafting (6), and learning about anything. (2), big time on the camping lol (2),
The Forum Site Layouts / Sticks / Hot Comments / Image Hosting