Eaglebauer
Finally! Some hard earned recognition!



Eaglebauer
Okay I accept the proclamation, but only if we agree that it must be hyphenated like that. Because without the hyphen it's "addesque" which looks too much like "arabesque." That would only confuse me because I often perform that ballet position while on TFS and I wouldn't know which one of us you were talking about.




Eaglebauer
Wow. What the hell was I on that night?

Eaglebauer
But a bad analogy is the same as when you're washing your car and there's that one piece of bird crap that's been baked there in the sun, so you scrub and scrub at it with all the elbow grease you can muster, but it just won't budge. Then you decide to take a break because your arms are tired from all the scrubbing, so you go inside for some lunch but there's nothing in the house that looks good and you change clothes (because you WERE washing the car and you're all wet now) and drive down the street to the food co-op. Unfortunately, you weren't done washing it and so the windshield gets covered when the soap suds you left on the roof of the car slide down over it. Your power steering is out too, so you lose control because your arms are still so tired and end up veering off the roadway into the front picture window of an Indian restaurant. So there you are, arms weakened by fatigue and covered in a goulash of soap suds and chicken vindaloo with basmati rice, so you may as well just go ahead and have lunch there.

It's just like that.

Eaglebauer
Oh it's SO on. It's on like hotcakes.




By the way, it isn't lost on me that I just invented the phrase "it's on like hotcakes" and that it makes no sense whatsoever. I'm no good at similes.

Eaglebauer
By the way, I've decided you also need a ninja turtle snuggie made of terry cloth.



Eaglebauer
I think so. I think if comment sections are the litmus for hope then it's probably an inverse relationship and you're in better shape than most of us.

But I'm now on the quest to ruin that for you. By posting here. A lot. It's my duty as a rotten bastard.



Eaglebauer


Wow. That Venn diagram was OLD.


Eaglebauer
Looks like it's been a while since anyone's left you a comment!

Here's a random venn diagram:



claudibeee
Thanks for the add, Lili. I love the mixture of music on your profile, specially Enya.


Grasshopper

jorie_13
It is!

Thanks! Been a good day!

jorie_13
Hope all is well!


just_A_gurl
Just stopping in to say

We haven't talked really. You seem more quiet since when I was a boy


x_Laura_x
Loving the Coldplay on your profile.


DorkySupergirl
I want to see your Friday Happy Dance!



jonnythan
I thought it was obvious that I knew that. No one understands me.

jonnythan
Thank you for leaving it just to spite me.. and then changing it back for my benefit.




jonnythan
Now I'll think you're keeping it just for me.

You can't win


jonnythan
Not impressed with the new username.

MartianLeader
I feel really edgy at the moment. The reasons are obvious.




Mysteria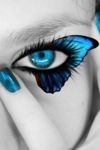 Mysteria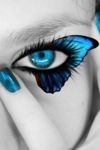 Mysteria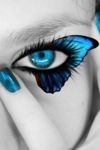 MissChantelle